Mona Amer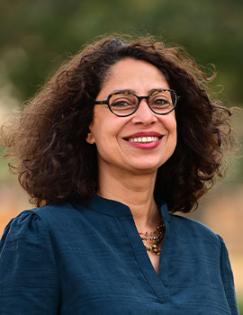 Senior Research Manager, J-PAL Middle East and North Africa
Mona Amer is a Senior Research Manager at J-PAL Middle East and North Africa, where she is the labor sector specialist and manages several projects, including the Graduating the Ultra-Poor program ("Bab Amal") in Upper Egypt, an adaptation of the BRAC Graduation Approach, and the MENA Scholars Fellowship.
Prior to joining J-PAL, Mona worked as the coordinator of the French Section of the Faculty of Economics and Political Sciences of Cairo University in partnership with the University of Paris 1 Panthéon-Sorbonne and Sciences Po Paris. Her research is related to the MENA labor markets focusing on the school-to-work transition, youth unemployment, informal employment, and gender issues. She also worked as a labor economist consultant for regional and international organizations.
Mona holds a Master's degree in Applied Microeconomics from the University of Paris 1 Panthéon-Sorbonne and a Master's degree in Demographic Economics from Sciences Po Paris.