Radhika Bhula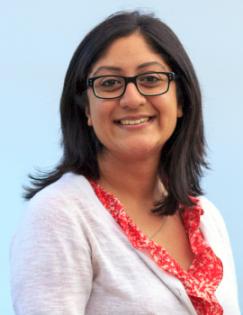 Senior Policy Manager, J-PAL Global
Radhika Bhula is a Senior Policy Manager at J-PAL Global where she manages J-PAL's Education sector and leads the Post-Primary Education Initiative. In her role on the Policy team, Radhika works with J-PAL affiliates and staff to disseminate evidence from randomized evaluations on effective and cost-effective strategies to improve educational outcomes. She supports organizations around the world to integrate this evidence into the policy design process.
Prior to joining J-PAL in 2016, Radhika worked with an NGO in Rwanda, focused on women's empowerment. She supported the NGOs monitoring and evaluation efforts and assisted with grant writing. Previously, she worked at a healthcare consulting firm, developing relationships with key stakeholders in healthcare systems and assisting them in improving their operations.
Radhika holds a Master of Arts in Law and Diplomacy from The Fletcher School at Tufts University with concentrations in Development Economics and Human Security. She holds a Bachelor of Arts in Economics and English from the University of Michigan.