Juhi Chacko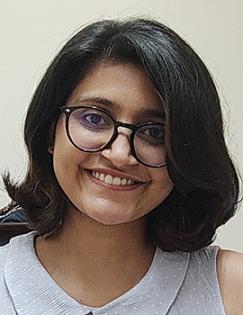 Research Associate, J-PAL South Asia
Juhi is a Research Associate at J-PAL South Asia where she works on the 'Boosting Immunization Demand' project in Haryana. The project deploys a set of interventions that include SMS reminders, social networks, and small incentives to address the falling immunization rates in the state.

Prior to joining J-PAL in 2022, she worked as an Associate Analyst at SG Analytics Private Limited, supporting the issuer communications team of a global ESG research client.

Juhi holds an MSc in International Business Economics and Finance from the Gokhale Institute of Politics and Economics, Pune and a BA in Economics (Hons) from Christ (Deemed to be) University, Bengaluru.