Mansi Dawar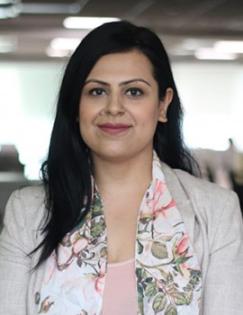 Manager - Human Resource, J-PAL South Asia
In her previous roles, Mansi was working in EY India in the capacity of Assistant Manager - Talent (L&D). Mansi has been instrumental in advancing the organisation's learning agendas for technical and soft skills development in Tax and FWL verticals in EY.
Mansi brings with her a Master's degree in Human Resources and Marketing, along with Diploma in Training and Development from the esteemed Indian Society for Training and Development (ISTD).
As a strong talent development professional, she will be committed to creating various learning enablers at J-PAL South Asia. She aims at playing a pivot role in strengthening engagement at various stages of employee life cycle at J-PAL South Asia.
Outside of work, Mansi is an avid dance enthusiast, a Licensed Zumba instructor, a certified Bhangra Instructor, a professional makeup artist, and a powerlifter. She is also an advocate for various dance forms, as she believes they enhance one's zest for life.