Abhishek Deshwal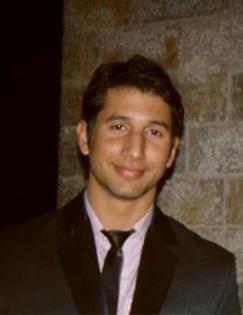 Senior Research Associate, J-PAL South Asia
Abhishek Deshwal is a Senior Research Associate at J-PAL South Asia, where he works on the Rajasthan Electricity Project. The project follows a scheme design that aims to incentivize farmers to conserve power and also to conserve water through better irrigation practices through a lump-sum subsidy transfer in the form of Direct Benefit Transfer for Electricity (DBTE). Abhishek's previous assignment as Research Associate was in Jharkhand, where he assisted in the evaluation of the Government's rural electrification drive on the revenues of the partner distribution company.
He has previously interned at the Asian Development Research Institute (ADRI) in Patna, where he tried to reconcile the poverty trends in Bihar with changes in the structure of employment. Prior to this, he interned at the Centre for Civil Society, Delhi. 
Abhishek holds a master's degree in Development Studies from Tata Institute of Social Sciences, Mumbai and a bachelor's degree from St. Stephen's College, Delhi.