Nadeen ElAshmawy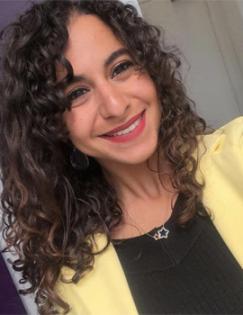 Policy Associate, J-PAL Middle East and North Africa
Nadeen ElAshmawy is a Policy Associate at J-PAL Middle East and North Africa where she works on policy analysis and outreach related to translating J-PAL MENA's research into policy lessons and promoting evidence-informed policymaking in the region. She is currently involved in a collaboration with the Micro, Small and Medium Enterprises Development Agency (MSMEDA) designed to build MSMEDA staff capacity to facilitate their use of rigorous evidence when designing programs and contextualize existing evidence to inform innovative solutions to MSMEDA's policy priorities.
Prior to joining J-PAL MENA in 2020, she worked as Public Policy Analyst at Moharram & Partners for Public Policy Management and Strategic Communications, Research Fellow and Teaching Assistant at Georgetown University, Research Intern at Egypt's National Council for Women, and Case Management Intern at Save the Children International.
Nadeen holds a Master of Studies in Women's Studies from the University of Oxford and a Bachelor of Science in Foreign Service from Georgetown University.