Rachel Glennerster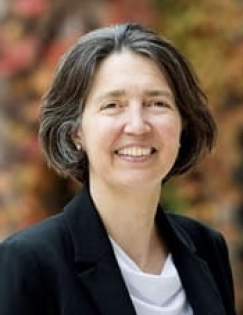 J-PAL Affiliated Professor
Associate Professor
University of Chicago
Rachel Glennerster is an associate professor of economics in the Division of Social Science at the University of Chicago. She uses randomized trials to study democracy and accountability, health, education, microfinance, and women's empowerment mainly in West Africa and South Asia. She has also written on strategies to stimulate innovation, promoting more equitable access to vaccines, and the response to Ebola and COVID-19 pandemics.
Dr. Glennerster joined the University of Chicago community after serving as Chief Economist at the Foreign Commonwealth & Development Office (FCDO) and the Department for International Development in the UK. From 2004 to 2017, she served as Executive Director of the Abdul Latif Jameel Poverty Action Lab (J-PAL) a center in the Economics Department at the Massachusetts Institute of Technology which seeks to reduce poverty by ensuring policy is informed by scientific evidence and helped pioneer the use of randomized trials in development economics. She also previously served as the Co-Chair of J-PAL's Agricultural Technology and Adoption Initiative and its Post-Primary Education Initiative.
Dr. Glennerster helped to establish "Deworm the World," which has helped provide 1 billion deworming treatments to children worldwide. Her books include Strong Medicine: Creating Incentives for Pharmaceutical Research on Neglected Diseases (with Michael Kremer) and Running Randomized Evaluations: A Practical Guide (with Kuzai Takavarasha).
In 2021, Dr. Glennerster was appointed Companion of the Order of St. Michael and St. George (CMG) for services in international development. She currently serves as the chair of Teaching at the Right Level (TaRL), a development organization that utilizes evidence-backed educational approaches to help children develop basic reading and mathematical skills.
Dr. Glennerster received her PhD in Economics from the Birkbeck College at the University of London.