Carlos Guzman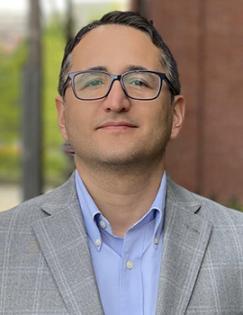 Finance and Operations Manager, J-PAL Global
Carlos Guzman is a Finance and Operations Manager at J-PAL Global at MIT. He leads the global financial operations of the Agricultural Technology Adoption Initiative (ATAI), the Digital Agricultural Innovations and Services Initiative (DAISI), the Jobs and Opportunity Initiative (JOI), the Crime and Violence Initiative (CVI), and the Innovation in Government Initiative (IGI). Carlos also leads financial and strategic planning activities for the J-PAL Global Office.
Prior to joining J-PAL, Carlos' professional experience focused on managing finance and research operations within higher education and government institutions including MIT, Northeastern University and the State of Rhode Island House of Representatives Finance Committee
He is currently pursuing the Advanced Certificate for Executives (ACE) in Management, Innovation, and Technology at the MIT Sloan School of Management. He also holds a Master of Arts in Development Economics from the University of Göttingen in Germany, a Master of Science in International Affairs from Northeastern University and a Bachelor of Arts in Economics from the University of Massachusetts at Boston.