Bridget Mercier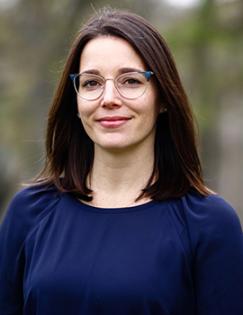 Policy and Training Manager, J-PAL North America
Bridget Mercier is a Policy and Training Manager at J-PAL North America. Her policy work is focused on the use of rigorous evidence to inform programs and policies that address homelessness and encourage long-term housing stability. Bridget also develops and delivers trainings on impact evaluation for policymakers and researchers, and she supports the Economics Transformation Project, a student-informed program that aims to create a more diverse, equitable, and inclusive field of economics.
Prior to joining J-PAL North America, Bridget was a senior director at the New York City Department of Education where she led citywide planning efforts in collaboration with key stakeholders to increase access to quality schools, improve student learning conditions, and promote school diversity. Bridget previously served in the AmeriCorps VISTA program at the American Red Cross and the Los Angeles Unified School District, where she developed and implemented programs designed to combat poverty.
Bridget holds an MPA in public and nonprofit management and policy from New York University's Wagner School of Public Service and a BS in business administration from the University of New Hampshire.