Maxime Sirera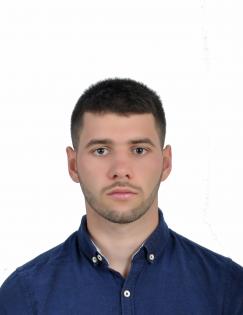 Research Associate, J-PAL Europe
Maxime is a Research Associate at J-PAL Europe where he works on a randomized evaluation of flexible microcredit loans in rural Morocco. In this role, he collaborates with the partner microfinance institution to implement the research protocol and oversees data collection and analysis.
Prior to joining J-PAL in 2019, Maxime was a Research Assistant at Paris School of Economics where he worked on modern methods for solving attrition problems in randomized experiments in developing countries.
Maxime is a master's student at Paris School of Economics in Public Policy and Development and holds a bachelor's degree in Economics and Finance from University of Cergy-Pontoise.
Maxime est assistant de recherche à J-PAL Europe. Il travaille sur l'évaluation d'un programme de microcrédits flexibles en zone rurale au Maroc. son rôle consiste, en lien avec l'institution de micro-finance partenaire, à superviser la collecte des données et contribuer à leur analyse.
Avant cela, Maxime était assistant de recherche à l'Ecole d'économie de Paris, où il a travaillé sur les méthodes modernes de résolution des problèmes d'attrition dans les évaluations aléatoires dans les pays en développement.
Maxime a une licence en Economie et finance de l'université Cergy-Pontoise, et poursuit actuellement un Master à l'Ecole d'économie de Paris.