Saloni Taneja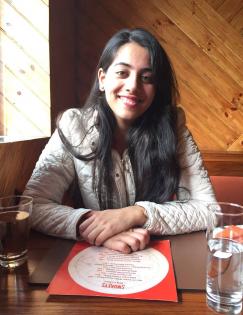 Research Associate, J-PAL South Asia
Saloni is a Research Associate on the Self Employed Women's Association (SEWA) Wage Insurance Experiment, and is based out of Ahmedabad, Gujarat. The study aims to evaluate the impacts of providing the "hospi-cash" insurance, which provides a per-diem indemnity payment per day of hospitalisation.
Prior to joining as a Research Associate, Saloni interned with the Non-Communicable Diseases (NCD) project in Chennai, Tamil Nadu.
Saloni holds a master's in Economics from Ashoka University, and a bachelor's in Economics from the University of Delhi.