Evaluation of a School-Based Gender Attitude Change Campaign in India
Location: Haryana, India
Sample: 314 villages and 14,855 students
Research Initiative: Post-Primary Education Initiative
Target Group:
Secondary schools
Students
Teachers
Outcome of Interest:
Aspirations
Empowerment
Gender attitudes and norms
Women's/girls' decision-making
AEA RCT Registration Number:
Partners:
In India, gender-based discrimination is still prevalent with widespread selective abortion of female fetuses and limited educational and career opportunities for girls. Researchers are evaluating the impact that a school-based program promoting gender equity has on youths' attitudes and subsequent fertility decisions.
Policy Issue
Although India has experienced rapid social transformation and economic growth, gender norms in India continue to limit women's opportunities. A widespread preference for sons leads to selective abortion of female fetuses and to discrimination in the level of nutrition and healthcare provided to girls. Later in life, girls are less likely to enroll in tertiary education, tend to marry young and have children quickly, and face persistent barriers to career development and mobility outside the home. Current approaches to reduce gender bias, such as banning sex-selective abortion and offering financial incentives to have daughters, do not appear to be working.
Changing youths' ideas about gender norms today may prevent gender disparities from persisting into the next generation. Programs in secondary schools have the potential to reach large segments of youth nearing childbearing age, and thus affect their reproductive and educational decisions. Can a school-based awareness and persuasion program change youths' attitudes towards gender equity and affect their later-life choices?
Context of the Evaluation
The Indian state of Haryana has the most skewed child sex ratio in India. In 2011, the sex ratio of children aged six and below was 830 girls to every 1,000 boys. This disparity reflects the selective termination of female fetuses, as well as the lower levels of nutrition and healthcare provided to girls compared to boys.
Researchers are partnering with Breakthrough, a human rights organization based in India that works to change gender norms around sex-selective abortion, domestic violence, early marriage, and sexual harassment. Breakthrough uses a mixture of multimedia campaigns, trainings in schools and neighborhoods, and community engagement. For this study, researchers sampled secondary schools in 314 villages across four districts in Haryana. Ninety-one percent of schools are in a rural area, and students in the sample were in grades six and seven during the baseline data collection.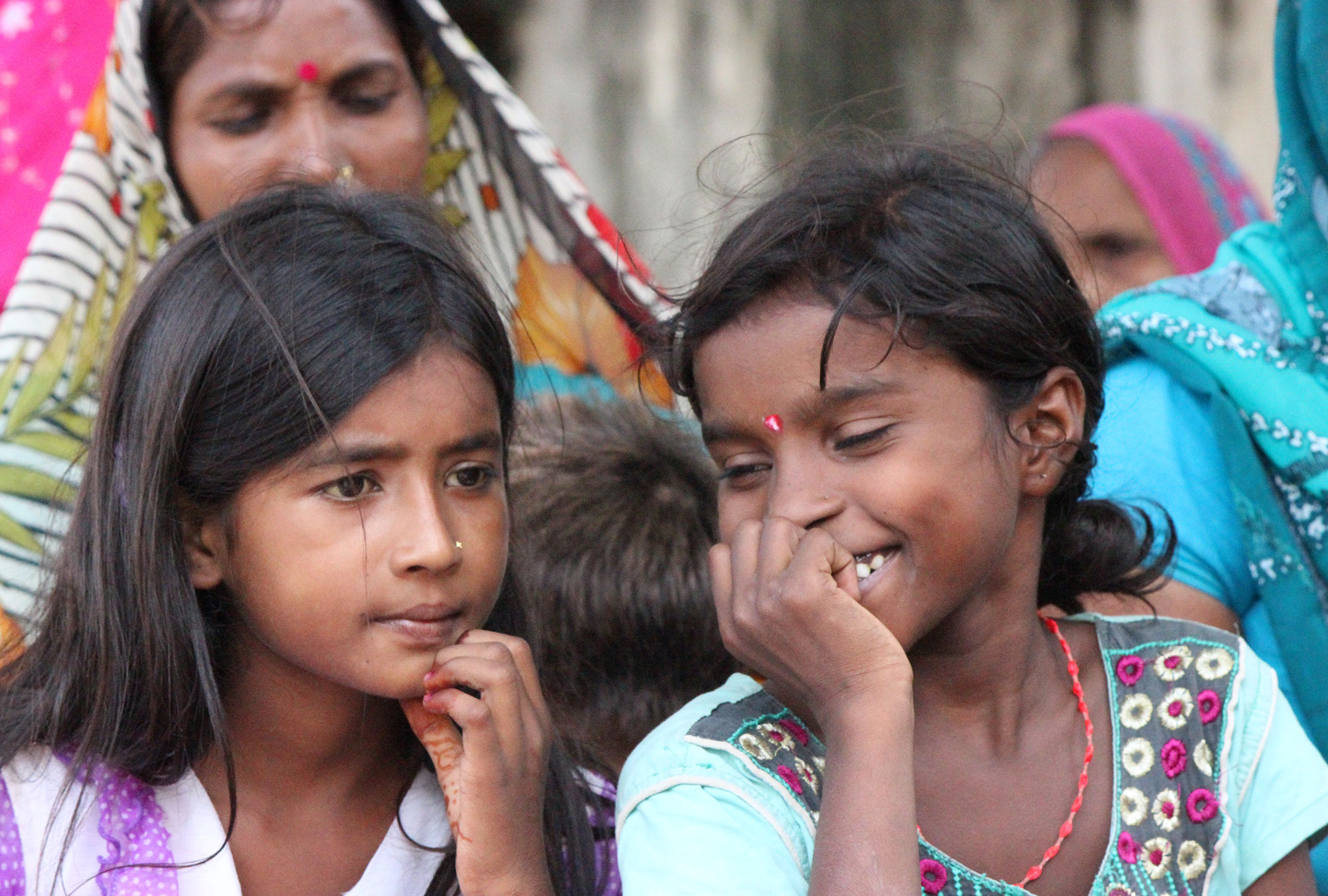 Details of the Intervention
The Breakthrough program centers around classroom sessions led by Breakthrough staff, held during the school day every two to three weeks, in which the students discuss different aspects of gender inequality in India. The classroom sessions were supplemented with extracurricular clubs centered on promoting gender equality and school-wide activities such as "street plays." The program targets both male and female students and aims to change students' attitudes on gender issues such as how much to value having sons compared to daughters and whether girls and women should be given equal opportunities as boys and men to pursue education and careers. By changing gender attitudes among youth, the program aims to influence a wide range of behaviors related to girls' education, mobility, household work and decision-making.
Researchers randomly selected 150 secondary schools in four districts of Haryana to receive the Breakthrough program. An additional 164 secondary schools were assigned to a comparison group. Breakthrough implemented the program for two and a half school years, from 2014 to 2017. The two cohorts were in grades seven and eight in the first year of the program and grades nine to ten in the final year. To quantify the impact, researchers surveyed approximately 14,000 students from these schools, both before and after the intervention was implemented. The research team measured the impact of the Breakthrough intervention on three measures:
Attitudes index focusing on opinions and points of view associated with gender equality like opinions on women working outside of village and equal opportunities for education for both boys and girls
Behavior index representing behavior in domains where girls and boys traditionally act differently, such as comfort level while interacting with peers from opposite gender and doing household chores
Aspirations index to estimate the impact of the intervention on students' education and career aspirations
Five to eight years after the first follow-up survey, and then again five years later, researchers will evaluate the long-term impact of the program on participants' (or spouses' in the case of male participants) education, labor market, and marriage and reproductive outcomes, including the sex ratio of participants' children.
Results and Policy Lessons
Preliminary results suggest that the program positively impacted the gender attitudes of participants in the short term, but that girls may face gender-specific barriers to act on their altered attitudes. More specifically, the program improved gender attitudes, as measured by the gender attitude index, by 0.24 standard deviations. The program also increased the gender-related behavior index by 0.22 standard deviations compared to the comparison group. The change in attitudes was similar for boys and girls, but behavior changes were larger among boys, which might suggest barriers for girls to act in accordance with their own altered attitudes. There were no statistically meaningful impacts on participants' aspirations. Further analysis, including long-term follow-up, will reveal the impact of the program on participants' long-term wellbeing.
Diva Dhar, Tarun Jain, and Seema Jayachandran. "Reshaping Adolescents' Gender Attitudes: Evidence from a School-Based Experiment in India" Working Paper, November 2018.
Diva Dhar, Tarun Jain, and Seema Jayachandran. "Intergenerational Transmission of Gender Attitudes: Evidence from India." Working Paper, April 2018.