Maria Arzumanov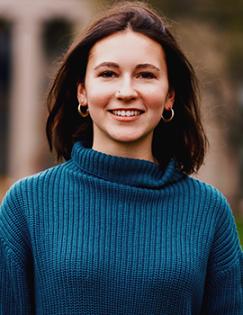 Policy Associate, J-PAL North America
Maria Arzumanov is a Policy Associate at J-PAL North America. As a member of the Policy team, she works on the State and Local Innovation Initiative (SLII) to help equip US state and local leaders with rigorous evidence to address social problems in their communities. She also supports the Crime, Violence, and Conflict team, as well as Environment, Energy, and Climate Change (EECC). 
Prior to joining J-PAL, Maria worked in economic research at the University of British Columbia (UBC) and Rheinisch-Westfälische Technische Hochschule (RWTH) Aachen University, undertaking projects in gender and ethnic discrimination. She also interned with the Market Research team at the Federal Reserve, and the Bureau of Western Hemisphere Affairs at the U.S. Department of State. 
Maria graduated from UBC with a BA in economics and a minor in business. Her dissertation focused on unequal transit access in Chicago's historically Black neighborhoods. She also holds a MSc in political science and political economy from the London School of Economics (LSE), with a dissertation in representation and accountability of US government officials.