Mary Ann Bates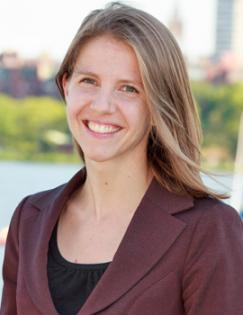 Executive Director, J-PAL North America
Mary Ann Bates is Executive Director of the North America office of the Abdul Latif Jameel Poverty Action Lab (J-PAL) at MIT. J-PAL North America seeks to reduce poverty by ensuring that policy is informed by scientific evidence. J-PAL leverages research by affiliated professors from universities across the continent and a full-time staff of researchers and policy experts to generate and disseminate rigorous evidence about which anti-poverty social policies work and why.
Since joining J-PAL in 2010, Mary Ann's work has cut across multiple sectors, including health, energy, and education, and has focused on US domestic policy as well as international development. She is a co-chair of J-PAL North America's State and Local Innovation Initiative, which provides resources to US state and local governments interested in testing important policy questions with randomized evaluations. She was also instrumental in designing and launching the US Health Care Delivery Initiative, which supports building the evidence base on interventions that can improve the efficiency and effectiveness of health care delivery. She is currently a co-investigator of a large-scale randomized evaluation of the Nurse-Family Partnership as a part of a pay-for-success initiative by the South Carolina Department of Health and Human Services.
She holds a Master of Public Policy from UC Berkeley's Goldman School of Public Policy, where she received the Richard and Rhoda Goldman Fellowship, and has conducted research as a Fulbright Scholar in Switzerland.