Madeline Brancel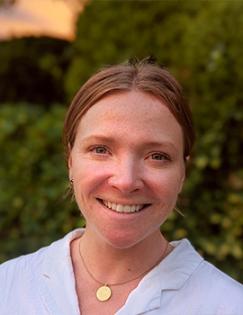 Policy Manager, J-PAL Global
Madeline Brancel is a Policy Manager at J-PAL, where she manages the Education sector and works with governments, NGOs, and academics to build research partnerships and promote evidence-informed policymaking.
Prior to joining J-PAL, Madeline was a Senior Program Officer at World Education, where she supported the design, management, and evaluation of bilateral aid programs focused on literacy and numeracy, gender, and economic empowerment in Mozambique, Egypt, Jordan, and Ghana. She was also a Teaching Fellow at the Harvard Graduate School of Education and an intern at the Center for Global Development, where she conducted policy research about donor investments in girls' education.
Madeline holds an EdM in International Education Policy from the Harvard Graduate School of Education and a graduate certificate in Early Grade Reading in Developing Countries from the University of Massachusetts-Amherst. She also graduated Phi Beta Kappa and magna cum laude with a BA in Global Security Studies and a Committee Interdisciplinary Major in Portuguese from the University of Wisconsin-Milwaukee.