Maria del Carmen Hernandez Ruiz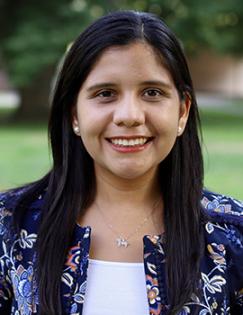 Senior Policy Associate, J-PAL Global
Carmen is a Policy Manager at J-PAL Global, where she works in the Gender sector, and J-PAL LAC. In these positions, she manages the Gender and Economic Agency Initiative, synthesizes research findings in policy publications, cultivates research partnerships and supports evidence-informed policymaking.
Prior to joining J-PAL, Carmen worked as a social protection consultant for the World Bank and the Inter-American Development Bank. In these roles, she worked on impact evaluation and policy analysis of social programs, labor markets, care policy, and barriers to female labor participation in Mexico and Latin America. In addition, she has experience working on international economics and monetary policy since she started her career at the Economic Research Division of the Central Bank of Mexico.
Carmen holds an MPA in International Development from the Harvard Kennedy School, where she was a Fulbright Scholar and a recipient of the 2022 Raymond Vernon Award for Outstanding Commitment to International Development. She holds a Certificate in Management, Leadership, and Decision Sciences, and received her bachelor's degree in economics from Centro de Investigación y Docencia Económicas, in Mexico City.