Laina Sonterblum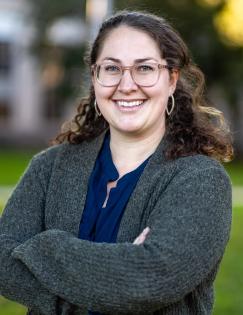 Policy Manager, J-PAL North America
Laina Sonterblum is a Policy and Communications Manager at J-PAL North America. She supports the development and implementation of randomized evaluations and synthesizes research findings in order to promote evidence-based social programs and policies.
Laina is a licensed social worker with direct-practice and policy experience in various fields including criminal justice, intimate partner violence, homelessness, education, and child welfare. Prior to joining J-PAL, Laina provided counseling and advocacy to criminalized survivors of intimate partner violence. Laina is also an adjunct instructor of Social Welfare Policy and Services at the Silberman School of Social Work at Hunter College.
Laina earned her MSW from the Silberman School of Social Work and received her BS in Applied Psychology from New York University.