Laura Feeney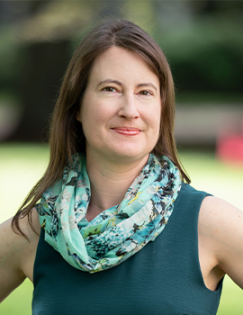 Co-Executive Director, J-PAL North America
Co-Executive Director, J-PAL North America
Laura Feeney is co-executive director of J-PAL North America. Together with Vincent Quan, her co-executive director, Laura leads the office's efforts to reduce poverty by ensuring policy is informed by rigorous evidence in the North America region. Laura provides strategic direction to the finance, operations, and research teams. She works closely with researchers in efforts to improve the quality and efficiency of randomized evaluations and promote best practices in research implementation.
Prior to her role as co-executive director, Laura led J-PAL North America's research and training teams. She has extensive experience in the design, implementation, and analysis of randomized evaluations, working on projects across sector areas including workforce development, homelessness and housing, social welfare, and public health. Synthesizing lessons learned in implementing research designs in real-world contexts, she led the publication of the J-PAL North America Evaluation Toolkit, and a guide to acquiring and using administrative data for research. She oversaw the launch and management of critical research programs that have shaped how the research community conducts randomized evaluations, including the launch of the Research Management Support program.
Before joining J-PAL, Laura worked with Innovations for Poverty Action (IPA), where she analyzed data from randomized evaluations relating to public health and migration, Shoulder to Shoulder, where she conducted public health research in rural Honduras, and the US Bureau of Labor Statistics. She holds an MA in economics from the University of British Columbia and a BA in economics from the University of Florida.