James Habyarimana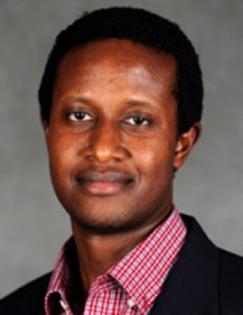 J-PAL Affiliated Professor
Provost's Distinguished Associate Professor
McCourt School of Public Policy at Georgetown University
James is the Provost's Distinguished Associate Professor at the McCourt School of Public Policy at Georgetown University. His primary research interests are in development economics and political economy, with a focus on identifying constraints to improving education and health outcomes in low-income countries. 
In education, his work focuses on identifying programs and policies that improve the quality of primary and secondary schooling in East Africa. In health, his research evaluates interventions addressing a range of challenges in road safety, maternal and child health and water, sanitation, and hygiene in East Africa and India.
James is an affiliate of the Georgetown University Initiative on Innovation, Development and Evaluation (gui2de) and a research fellow at the Institute for the Study of Labor Economics (IZA). He holds a PhD in Economics from Harvard University and a BSc in Economics and Civil Engineering from the Massachusetts Institute of Technology.