Shobhini Mukerji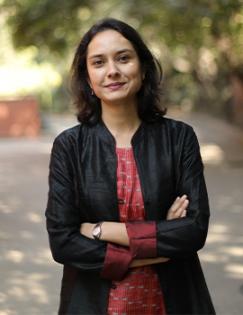 Executive Director, J-PAL South Asia
Shobhini Mukerji is the Executive Director of the Jameel Poverty Action Lab (J-PAL)'s South Asia regional center. 
As the CEO of J-PAL's largest office, Shobhini works alongside 200 full-time staff to guide their pan-India operations and partnerships with 20 state governments and central government agencies. Shobhini works closely with policymakers, civil society partners, and research institutions to promote collaborations to increase the use of evidence in policymaking and scale-ups of successful social programs in India and the SA region. As a passionate advocate for the use of evidence and data in decision-making, Shobhini advises multilaterals and donors on effective spending on policy interventions that have the potential to bring transformational change in the lives of people living in poverty. 
Shobhini has co-authored with Abhijit Banerjee and Esther Duflo, among others, on a series of large scale randomised evaluations on foundational literacy interventions in India found to be highly impactful, and at the stages of being scaled up across several Indian states and in parts of Africa, to reach over 60 million children. 
Shobhini is on the Executive Board of CARE India, a large non-profit focusing on empowerment of women and girls through programs in health, education, livelihoods and disaster preparedness. She is on the Advisory Committee of Community Jameel, an independent, global organisation, that supports advances in science to help communities thrive in a rapidly changing world, and address pressing human challenges. Shobhini also serves on various expert committees review of research and funding proposals. Most recently, Shobhini served as an advisor for Facebook's Vaccine Hesitancy Fund, and MIT Solve's Challenge for Equitable Healthcare Systems. 
With a Master's degree in Social Research Methods from the London School of Economics, with a focus on Social Policy and Statistics, Shobhini has extensive research and evaluation experience, ranging from designing and managing large scale primary data collection and analysis, to providing advice to organizations and governments on research design, monitoring, and evaluation strategies. Shobhini began her career working at Pratham, one of the largest NGO's of India, working towards universal quality primary education to ensure every child is in school and has mastered basic literacy and numeracy.