The Impact of Short-term Financial Incentives on Sexual Behavior and HIV Incidence Among Youth in Lesotho
Location: Lesotho
Sample: 3,465 individuals from 18-30 years old
AEA RCT Registration Number:
Partners:
Policy Issue
In 2008, an estimated 1.9 million people living in sub-Saharan Africa became newly infected with HIV, bringing the total number of people living with HIV to 22.4 million.1 Young adults are particularly at risk for infection - one quarter of new cases occur in individuals under 25.2 AIDS, which is the final stage of the HIV disease, is incurable and no successful vaccine has been developed, so policymakers must focus on other preventative measures. Ensuring the adoption of safer sexual behavior among youth is critical to preventing the transmission of this disease, but further research is needed to understand why individuals engage in risky sexual behavior when the potential costs of becoming HIV infected are so high.
Context of the Evaluation
Lesotho is the country with the third highest HIV prevalence in the world, with over one quarter of the population3 and over 10 percent of young people (15-24 years) infected with HIV.4 With such a high prevalence rate, effective behavior change strategies are desperately called for.

In 2004, Lesotho developed the National HIV/AIDS Strategic Plan. This led to the development of a policy of universal voluntary counseling and testing, and the launch of a national campaign to encourage the people of Lesotho to know their HIV status. The current plan largely focuses on control efforts. The behavior prevention method tested in this intervention could help to strengthen the prevention component of the current national strategy.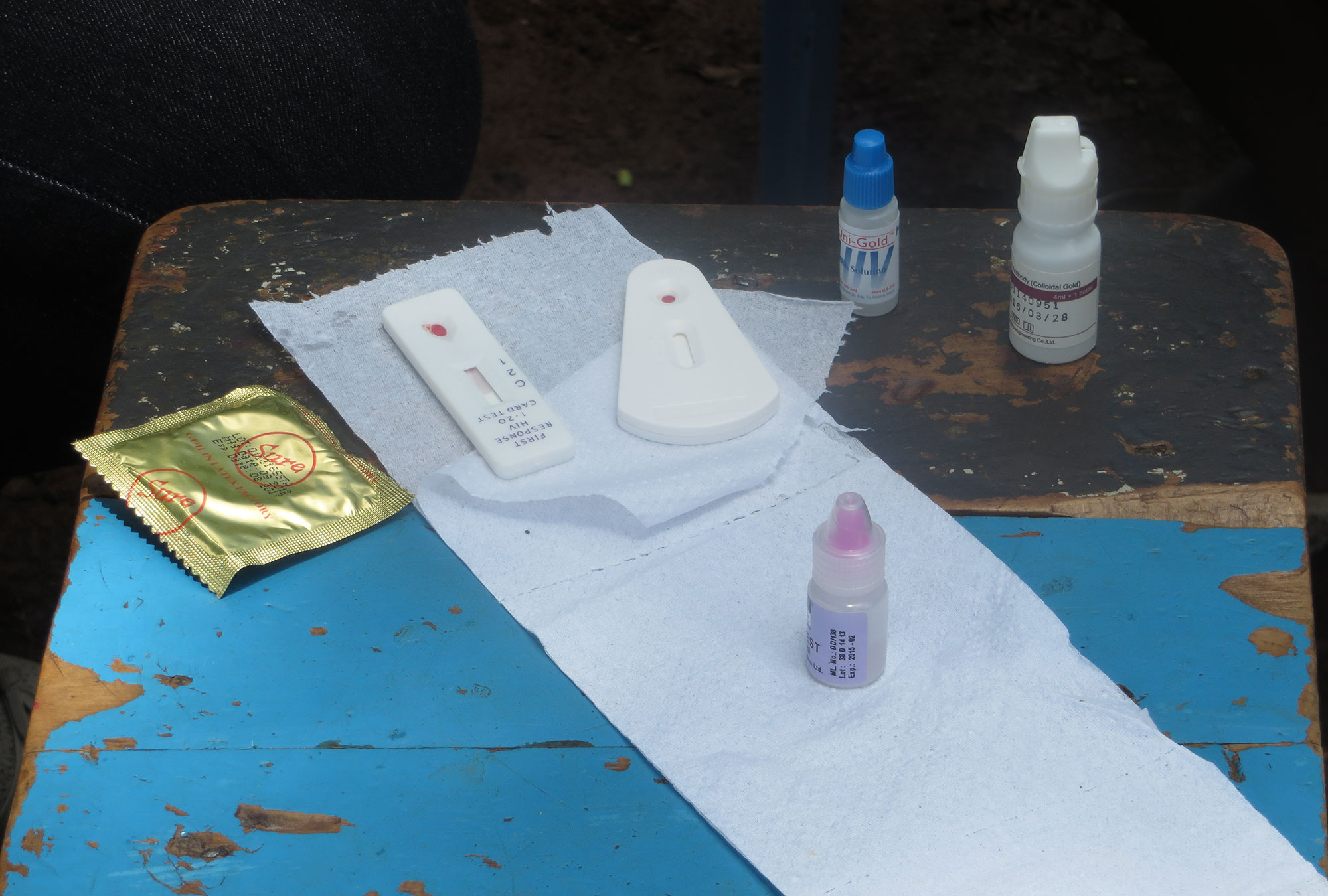 Details of the Intervention
Individuals may be more likely to get involved in short-term risky sexual behavior despite the high long-term costs of HIV, if they put a lot of weight on short-term gains at the expense of long-run benefits. Short-run financial incentives may help to shift the balance between short- and long-run returns. Researchers investigate whether the use of such financial incentives in the form of a lottery, conditional on remaining STI-free, can affect young individuals' risky sexual behavior, and thus reduce HIV infection rates. The primary outcomes for evaluating impact will be (1) a subset of curable STIs (Sexually Transmitted Infection) that have been linked with risky sexual activity and (2) HIV prevalence.

Study participants from 30 rural and peri-urban villages across 5 districts will be randomly divided into two treatment groups with varying reward sums and one comparison group. Individuals in both treatment and comparison groups will receive sexual health counseling sessions, free HIV and STI testing, free STI treatment (for individuals tested positive), free counseling before and after each STI/HIV test, and free male and female condoms. In the treatment groups only, individuals who test STI negative will be eligible to participate in a lottery, with prizes of either LSL500 (US$74) or LSL1000 (US$147). Treatment individuals who test STI positive will receive free treatment, but no lottery ticket. If an individual who tests positive is cured, she can rejoin the lottery system and get another chance to receive a lottery ticket. There will be STI testing and lottery drawings every four months, and HIV testing annually.
Results and Policy Lessons
Bjorkman Nyqvist, Martina, Lucia Corno, Damien De Walque, and Jakob Svensson. 2018. "Incentivizing Safer Sexual Behaviour: Evidence from a Lottery Experiment on HIV Prevention." American Economic Journal: Applied Economics, 10(3): 287–314.
1 United Nations Programme on HIV/AIDS (UNAIDS) and World Health Organization (WHO). 2009a. AIDS Epidemic Update: November 2009.
2 Dupas, Pascaline. 2011. "Do Teenagers Respond to HIV Risk Information? Evidence from a Field Experiment in Kenya." American Economic Journal: Applied Economics. 3 (January 2011): 1–34
3 World Health Organization (WHO). 2005. Lesotho: Summary Country Profile for HIV/AIDS Treatment Scale-Up.
4 United Nations Programme on HIV/AIDS (UNAIDS). 2010. We can empower young people to protect themselves from HIV. UNAIDS / JC1830E