Improving Section 8 Renter Information and Recruiting Landlords to Facilitate Moves to Opportunity in the United States
Location: Multiple U.S. cities
Intervention Type:
Information
Housing and neighborhoods
Nudges and reminders
Partners:
The neighborhoods in which children grow up have impacts on their earnings, education and wellbeing, but many families who receive rental assistance in the United States through Housing Choice Vouchers (HCV) do not move to neighborhoods that improve their children's long-term outcomes. There may be demand-side and supply-side barriers to these moves. On the demand side, low-income families may not have easy access to neighborhood-quality information at the time of their housing search. Unlike websites such as Zillow and Trulia, websites with low-income housing listings lack information on neighborhood characteristics, such as school quality. On the supply side, landlords with properties in better neighborhoods may not be aware the benefits of participation in the HCV program and the sources of listings available to HCV recipients. Researchers are adding neighborhood-quality information onto housing listings on the GoSection8 website, the largest provider of housing listings for HCV recipients, and conducting outreach to encourage landlords in higher-opportunity neighborhoods to make them aware of the program's benefits and opportunity to list their properties on the site. Researchers are currently working to evaluate these interventions' impact on families search for housing and their residential locations.
Policy Issue
Housing Choice Vouchers provided rental assistance to more than 2.2 million low-income families in 2016. HCVs offer flexibility and choice compared to traditional public housing programs; recipients choose a unit on the private rental market, which the voucher subsidizes. Results from the Moving to Opportunity experiment show that children whose families used vouchers to move to low-poverty areas were more likely to go to college and earned 31 percent more on average in adulthood.1 Despite this compelling evidence, fewer than 15 percent of HCV families with children live in low-poverty neighborhoods. There is little existing evidence about the most effective ways to help families move to higher opportunity neighborhoods. This study evaluates whether giving families more information about neighborhood quality changes where these families choose to live, and tests whether targeted outreach to landlords can increase the supply of listings available to HCV recipients in high-opportunity areas.
Context of the Evaluation
GoSection8 is the largest rental listing website for housing units available to HCV recipients. Currently, landlords who want to rent to voucher holders can add their listings to the GoSection8 website to find tenants. Voucher holders can then use the GoSection8 website to find listings that meet their needs and the requirements of their voucher. Most voucher recipients have three months to find a unit and sign a lease once they receive a voucher, making tools like GoSection8 key sources of information for those seeking a new unit. GoSection8's listings currently do not include any information about neighborhood quality; websites that generally target higher-income families, such as Zillow and Trulia, include information about crime rates and school quality on each listing.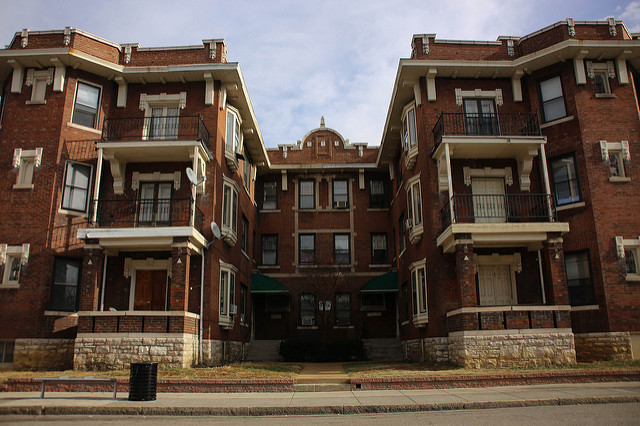 Details of the Intervention
Researchers are conducting two randomized evaluations to test how information and nudges impact where housing voucher recipients move. One randomized evaluation will test an intervention to encourage landlords to increase units available to HCV recipients in low-poverty areas. A second randomized evaluation will test an intervention to improve information for families looking for units.
Landlord Outreach to Increase Access to Opportunity Neighborhoods
On the supply side, a potential obstacle to families with housing vouchers moving to high-opportunity neighborhoods is low supply of units available to HCV families in those neighborhoods. In partnership with housing authorities, this randomized evaluation will test the impact of scalable, systemic outreach to landlords in low-poverty areas that encourages them to accept housing choice vouchers. A web-scraping service will be used to create a list of rental units in opportunity areas that do not currently list their properties on GoSection8 that are comparable to existing voucher-accepting units in the area. The units on this list will then be randomly assigned to either the treatment or control group. The landlords in the treatment group will receive an outreach message from their local housing authorities (via phone and email) that highlights the return-on-investment of renting to families with vouchers. The control group will not receive any outreach. Researchers will then track differences in the number of listings made available to voucher holders on GoSection8's website in these two groups to measure the impact of this outreach.
Information and Nudges for Voucher Holders
On the demand side, researchers will work with GoSection8 to evaluate how additional features that improve information on neighborhood quality impacts where HCV families choose to live. New search features will allow users to sort web listings by school quality, and individual listings will feature school quality information. GoSection8 will also add a text message alert feature that notifies users when a new unit that meets their search criteria is listed in a low-poverty area.
Users on the GoSection8 site will be randomly assigned to one of two treatment groups or the control group using a two-stage randomization process:
Treatment Group #1: Access to school quality information on listings and search filters; option to receive text message alerts
Treatment Group #2: Access to school quality information and search filters only
Control Group: No access to school quality information or text messages on GoSection8
All users of GoSection8 will be eligible to participate, regardless of geography. In the future, additional indicators on neighborhood quality may be added to listings and search criteria as data becomes available. By using data from the Department of Housing and Urban Development, researchers will then track where participants ultimately choose to move and evaluate how the interventions impact where families with vouchers choose to live.
Results and Policy Lessons
This research project is ongoing – results forthcoming.
1Chetty, Raj, Nathaniel Hendren, and Lawrence Katz. 2016. "The Effects of Exposure to Better Neighborhoods on Children: New Evidence from the Moving to Opportunity Experiment." American Economic Review 106 (4): 855–902.