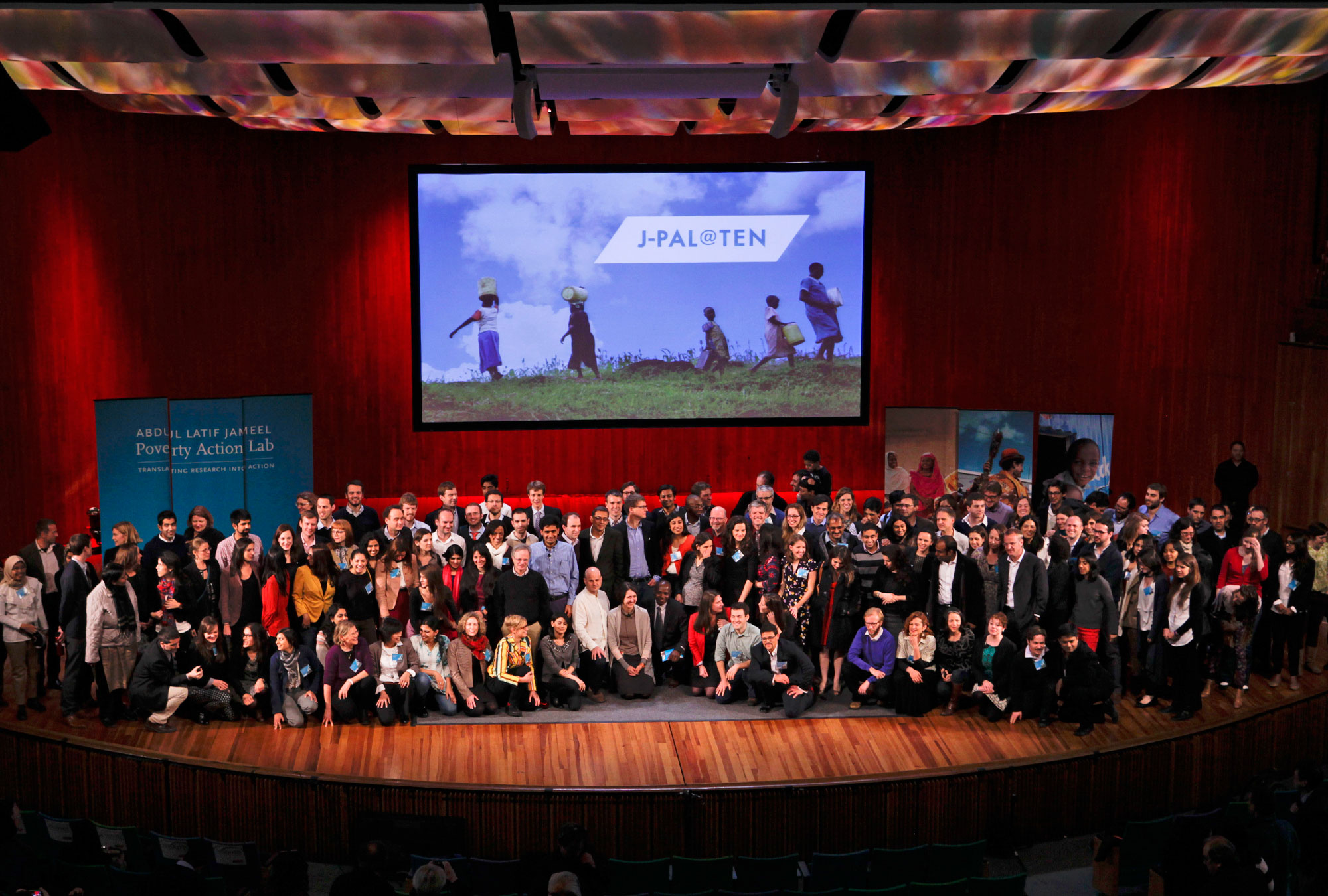 Ten years ago, J-PAL started with just a few people and a bold idea: a vision for generating evidence that could be translated into action to improve the lives of the poor. Today we are celebrating the first ten years of J-PAL, reflecting on the progress that has been made, the challenges that remain, and the human stories that connect the different parts of J-PAL's work.
J-PAL is not about any one person, one breakthrough research project, or one policy change based on evidence. Instead, we are celebrating the collective efforts of a network of researchers, staff, and partner organizations who are united by the belief that better evidence can lead to better policies. Together, these efforts are about spurring a larger movement that has helped create a paradigm shift in what it means for an antipoverty program to be successful.
J-PAL is known for its focus on randomized evaluations to measure the effects of antipoverty policies and programs. Through rigorous research and extensive collaboration with NGOs, governments, international organizations, and donors, we work to figure out which approaches work best, and why; to learn how lessons may apply across contexts; and to try to untangle the puzzles that surround the challenge of reducing poverty.
Today we celebrate the many different actors who have come together to help advance a movement for evidence-based policy. Behind the journal articles and tables of research results are a rich array of stories. Today you will hear these stories from pioneers in the policy community who have raised the profile of evidence in decision making; from field staff who make the evaluations possible on the ground by running surveys and ensuring implementation stays on track; and from partner organizations who collaborate with the researchers from the start to design and test innovative approaches to fighting poverty.
Thank you for joining us as we look ahead to the next ten years.
Abhijit Banerjee, Esther Duflo, Rachel Glennerster, and Benjamin Olken
Co-Directors
Media coverage:
A global community dedicated to alleviating poverty gathers at MIT
December 23, 2013 - MIT News
Random harvest
December 14, 2013 - The Economist
Randomized control trials: Coming of age
December 12, 2013 - The Economist