Summer School: "Innovations for Development"
Webinar
Hosted by:
J-PAL Europe

Agence française de Développement
With the participation of the Fonds d'Innovation pour le Développement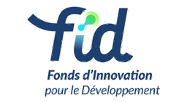 With the contribution of BREAD - Bureau for Research and Economic Analysis
J-PAL Europe and the Agence française de Développement are organizing an online summer school from July 5 to 13 under the theme "Innovations for development". The summer school will bring together an audience of academic researchers and development practitioners from low and middle income countries.
It will introduce promising innovative approaches to development and explain how the results of impact assessments can inform public decision-making. It will also introduce the Fonds d'Innovation pour le Développement recently created by France in order to identify, test and scale innovative solutions for development.
Format
Keynote lectures illustrating the intersection between innovation, experimentation and development will be given by renowned academics and J-PAL affiliates, such as:
Academic researchers will be able to attend three high-level methodological sessions on randomised evaluations, as well as a career development information session presenting relevant professional development opportunities available to them.
Selected participants will be able to present their own research work and receive feedback from experienced researchers:
Policy-makers and development practitioners will benefit from five sessions explaining the fundamental concepts and practicalities of impact evaluations of social programs. These sessions, run by J-PAL Europe senior members of J-PAL Europe's policy, training and research staff, will aim to improve their capacity to commission and engage with the results of impact evaluations.
Finally, case studies will explore the institutional and financial mechanisms that allowed the design and implementation of specific impact evaluations. Smaller group sessions bringing together all participant groups will be organized along participants' areas of work.
During the seven days of the summer school, participants will spend roughly three hours a day between keynote lectures, methodological training sessions and case studies.
Objectives
The objectives of the summer school will be:
to familiarize participants with impact evaluation methods;
improve the capacity of participants to design and implement rigorous evaluations;
to establish the role of impact evaluations in the design of evidence-based public policies.
Registration
Contact: Please contact Abdoulaye Ndiaye at [email protected] for any questions regarding registration or other details about the summer school.
 
2:00pm - 3:30pm: plenary sessions
Academics: 4:00pm - 5:30pm
Practitioners and policy-makers: 4:00pm. - 5:30pm
Monday July 5
Esther Duflo
Opening keynote
Marc Gurgand
Power calculations and inference (advanced methodological session)
Ilf Bencheikh
Introduction to impact evaluation
Tuesday July 6
Leonard Wantchekon
Intrinsic Effects of Institutions: Theory and applications to field experiments on governance
Elise Huillery
Managing threats to validity (advanced methodological session
Simon Briole
Randomised evaluations and their design
Wednesday July 7
Pascaline Dupas
Ensuring universal access to basic health
Clément Imbert
Advanced evaluation designs (advanced methodological session)
Victor Pouliquen
Theory of change and measurement
Thursday July 8
Bruno Crépon
Improving the efficiency of labour markets
Presentation of academic papers by participants
Suzanne Bellue
Threats and analysis
Friday July 9
Luc Behaghel
Transforming agriculture in Subsaharan Africa 
Presentation of academic papers by participants
Ilf Bencheikh and Abdoulaye Ndiaye
Ethics, costs and partnerships
Monday July 12
Kenneth Houngbedji and Claire Zanuso
Impact evaluation practices at the AFD in the areas of water access and deforestation 
Thematic evaluation design workshop
Tuesday July 13
Panel discussion on the institutionalisation of evidence-based policymaking
Juliette Seban Introducing the Fonds d'Innovation pour le Développement