ATAI Request for Proposals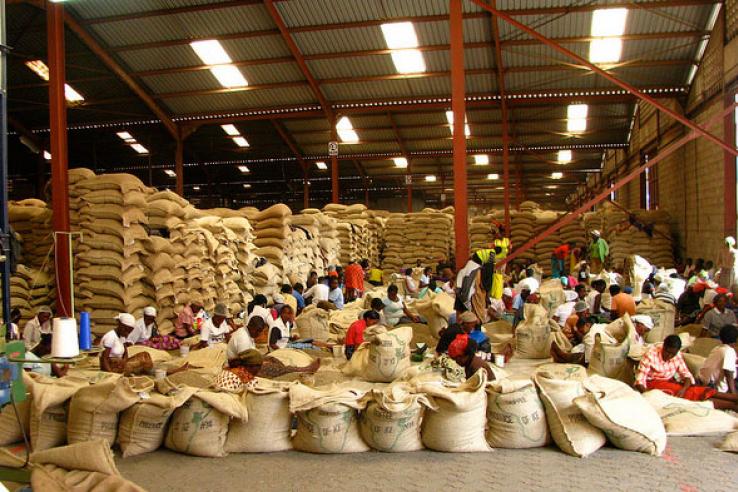 Overview
The Agricultural Technology Adoption Initiative (ATAI) is pleased to announce two rolling requests for proposals (RFPs) in 2021: 
Gender-focused RFP
Agricultural Transformation (AT) RFP 
Please find the relevant materials below. We ask applicants to review the RFPs carefully for detailed instructions on the proposal criteria and application process. Please note that while the Gender-focused RFP follows a familiar email-based application process, J-PAL initiatives, including ATAI, are transitioning to using an online portal for all submissions, reviews, invoices, and grantee reporting. To apply for the Agricultural Transformation (AT) RFP, you will first need to register via our online portal.
If you receive an error message stating that you already have an account, please contact [email protected]. Our staff will create an account for you internally that is linked to your existing Salesforce contact information within 24 hours of receiving your email. This will only be necessary once. Thank you for your patience as we transition to a new system. 
We look forward to yet another exceptional ATAI competition. If you have any questions or concerns, please do not hesitate to contact us at [email protected].
Deadlines and Submission Instructions 
Both RFPs are rolling with no deadline for submissions specified at this time. Rolling proposal submissions consist of two stages:
Step 1: Pre-proposal/LOI form 
The pre-proposal round is to determine project eligibility and determine whether your proposed project addresses ATAI's funding priorities 
We aim to respond to pre-proposal forms/LOI submissions within 3 weeks to let applicants know whether they are invited to submit a proposal.
Step 2: Invitation to submit proposal materials
If you receive an invitation to apply, please follow the next steps outlined in the relevant RFP linked below and complete your proposal materials. We aim to share the outcomes from our review within 6-8 weeks after submission.
Supporting Materials
1. Request for Proposals (RFP) 
ATAI Request for Proposals (RFP): Gender and Agricultural Transformation
ATAI Request for Proposals (RFP): Agricultural Transformation (AT)
2. Proposal Guidelines
Proposal Guidelines: Pilot studies
Proposal Guidelines: Travel/Proposal Development Grant
3. Submission Material Templates
Please note that for the AT RFP, you will be asked to complete and submit the questions included in these materials within the online portal.
ATAI Proposal Cover Sheet - 2021
RCT Proposal Narrative Template - 2021
Pilot Proposal Narrative Template - 2021
ATAI Proposal Development/Travel Grant Budget Template
4. FAQs
How will my proposal be scored? And when will I know whether my proposal was selected for funding?
Proposal Evaluation Process Document 
ATAI Conflict of Interest Policy
What will be required of researchers (and the institution to receive the award) should we be selected for funding (in terms of reporting, deliverables, etc.)?
Award Requirements and Set Up Process
Covid-19 Research Startup Questionnaire
For RCTs only: J-PAL Basic Costing Reporting Template
I'm a graduate student advised by a J-PAL or CEGA affiliated researcher. What else do I need to know to apply?