Margaret Andersen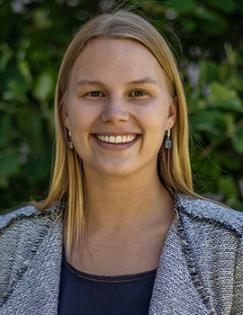 Policy Manager, J-PAL Africa
Margaret Andersen is a Policy Manager at J-PAL Africa where she works with researchers, policymakers, and practitioners to generate and apply evidence-based approaches to improving access to clear air, water, and reliable energy. 
Prior to joining J-PAL Africa, Margaret worked for the Policy & Communications Group at J-PAL Global, where she managed research initiatives, wrote policy publications, and cultivated research partnerships related to education and labor markets. 
Margaret graduated summa cum laude from Boston College with a BA in economics and a minor in international studies. She received the Alice E. Bourneuf Award, distinguishing her as one of the two most outstanding Economics majors in her graduating class.