Sharada B Chandankar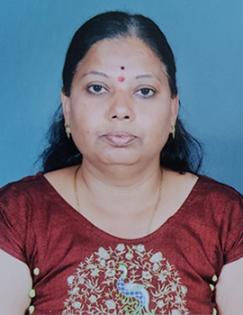 Project Associate, J-PAL South Asia
Sharada Chandankar is a Project Associate at J-PAL South Asia where she works on the NRS-NBER1NSF-F project under social networks lab in Bangalore. She holds a Graduate degree.

Prior to joining J-PAL South Asia, she worked in IFMR-CMF, ISAC, Bangalore, CMDR-Dharwad, PRC-Dharwad and many more research institutes. She has over 15 years of experience in the field of planning, social mapping, in-depth interviews, focus group discussion, conducting village level meetings. She has worked on a number of projects in diverse sectors like health, firms, agriculture, Education and Microfinance.

Sharada joined J-PAL South Asia in June, 2014.