Catherine Darrow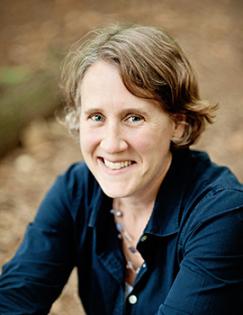 Associate Director of Research, J-PAL North America
Catherine Darrow is the Associate Director of Research for J-PAL North America. She leads the research activities producing evidence to better understand whether and how programs work to reduce poverty in the North America region. Catherine provides strategic direction to the research and training team in efforts to support researchers and improve the quality and efficiency of randomized evaluations. She works with researchers, partners, and staff to develop and promote best practices in research, build the capacity of policymakers and research staff, and encourage the use of administrative data for research.
Prior to her role as Associate Director, Catherine was a Principal Associate with Abt Associates. At Abt, she designed and directed rigorous impact and implementation evaluations of childcare- and school-based programs serving children to young adults. She has deep expertise in developing program models, measures of implementation fidelity, and analytic approaches capturing links between implementation and impacts. Recently, she directed a randomized evaluation of the AARP's Experience Corps K-3 tutoring program and Abt's implementation evaluation of Academic Language Interventions. From 2021 to 2022, she led USDA's McGovern-Dole Mozambique Impact Evaluation.
Catherine holds a PhD in Teaching & Learning from Vanderbilt University and a Masters of Arts in Teaching from Tufts University.