Brindha Gopalakrishnan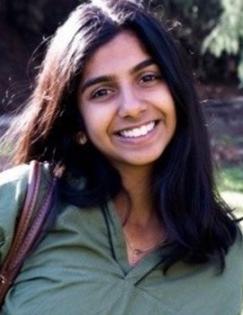 Senior Policy Associate, J-PAL Global
Brindha is a Senior Policy Associate at J-PAL Global where she works on the Agriculture Sector, supporting the Agricultural Technology Adoption Initiative (ATAI) and the Digital Agricultural Innovations and Services Initiative (DAISI). In her role as a Policy Associate, she writes policy publications, conducts policy outreach for evidence dissemination, and helps cultivate new research partnerships.
Prior to joining J-PAL in 2021, Brindha worked at DAI Global in the business development and project management departments where she supported USAID projects in Sub-Saharan Africa. Brindha has also interned for Innovations for Poverty Action (IPA) in Ghana, assisting with project development in the Education and Child Protection sectors.
Brindha holds a bachelor's degree from UCLA with a major in International Development and a minor in Global Health.