Anne Healy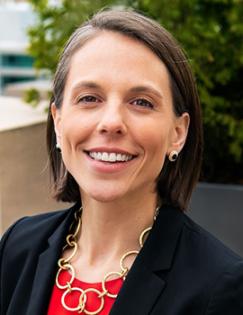 Senior Advisor, J-PAL Global
Anne Healy is a Senior Advisor at J-PAL where she supports the organization's evidence-to-policy and scale-up efforts and deepening its engagement in the development policy and practitioner communities in Washington, DC, where she is based. Anne directs J-PAL's Innovation in Government Initiative, a global fund to support governments in harnessing data and evidence to drive innovation and improve public policy, and leads the policy team's organizational learning efforts.
Prior to joining J-PAL in 2020, Anne worked across the public, social, and private sectors and across the research, implementation, and funding spectrum on scaling evidence-based innovation in international development. Most recently, she served as the Chief Innovation Officer at Evidence Action, where she led the organization's incubator focused on prototyping, testing, and scaling promising, evidence-based innovations. Before that, she led Development Innovation Ventures, USAID's tiered, evidence-based innovation fund. She served as an advisor to the Deputy Secretary at the US State Department during the Obama Administration; advised companies, governments, and philanthropies as a management consultant at McKinsey & Company; and managed field implementation of randomized controlled trials with Innovations for Poverty Action in rural Kenya. She currently serves on the board of the Busara Center for Behavioral Economics, and previously served on the board of IDinsight, the advisory task force for Labor Mobility Partnerships (LaMP), and the international advisory group of Innovation Edge.
Anne holds an MPA in International Development from the Harvard Kennedy School, a JD from Harvard Law School, and a BA from Princeton University.