Sai Siddharth Janapareddy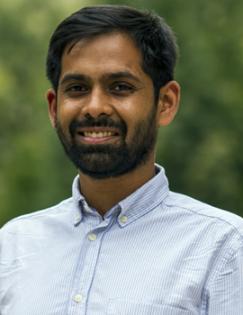 Senior Policy Associate, J-PAL South Asia
Sai Siddharth is a Senior Policy Associate at J-PAL South Asia, where he works on the Cash Transfers for Child Health Initiative, and the Health and Finance sectors.
Prior to joining J-PAL, Sai worked with the National Health Authority, India on the roll out of the Ayushman Bharat program and with the Government of Maharashtra, via a fellowship with the University of Chicago, on the PMU of a drought resilience program.
In the past, Sai has also worked with the New York City government to raise financing for the City's green infrastructure program, an NGO involved in preserving the architectural history of New York City's Villages, and an IT start-up involved in running randomized evaluations for the pharmaceutical industry.
Sai holds a Master's degree in Public Administration from Columbia University and a Bachelor's degree in Mechanical Engineering from RVCE in Bangalore.