Bertha Fania Maula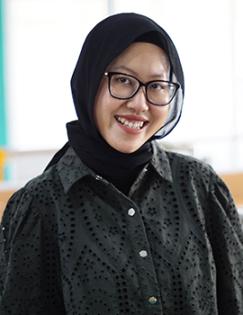 Senior Research Associate, J-PAL Southeast Asia
Bertha Fania Maula is a Senior Research Associate at J-PAL Southeast Asia. She is currently working on the impact evaluation of the Covid-19 electricity stimulus program and the financial inclusion impact of the Non-Cash Food Assistance (BPNT) program. She is also involved in the project development of several topics on social protection and education in Indonesia.
Prior to joining J-PAL in February 2022, she worked at the Indonesian Ministry of National Development Planning (Bappenas) as a Junior Analyst where she participated in Growth Diagnostics study to identify the binding constraints to Indonesia's economic growth.
Bertha holds a master's degree in economics from the University of Melbourne with Australia Awards Scholarships program and a bachelor's degree in economics from the University of Indonesia.