Daniela Muhaj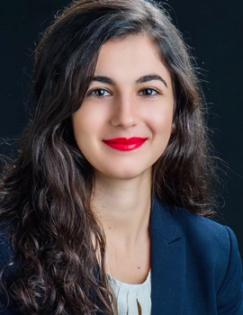 Senior Policy and Research Associate, J-PAL Global
Daniela Muhaj is a Senior Policy and Research Associate at J-PAL Global, where she manages the Firms sector. In her role in the Policy and Communications team, she writes policy publications, supports the Jobs and Opportunity Initiative Firms window, and engages in fundraising efforts. She also contributes to research resources and publications working with the Research, Education and Training vertical. 
Prior to joining J-PAL in 2021, Daniela worked for over five years in positions primarily related to applied economic research and policy at the Central Bank of Slovenia, International Monetary Fund, and the Harvard University's Center for International Development. In 2019, she was selected as a G20 Young Global Changer and attended the Global Solutions Summit in Berlin. She presented work on the drivers and policy responses to economic inequality at a G20 Tokyo event. 
Daniela holds a Master in International Economics and Relations from the Johns Hopkins University School of Advanced International Studies (SAIS) with a concentration in Quantitative Methods and Economic Theory, and a minor in International Law and Organizations. She also holds a dual Bachelor of Science in Mathematical Economics and Bachelor of Arts in International Studies from Baldwin Wallace University, where she graduated summa cum laude.