Megha Oberoi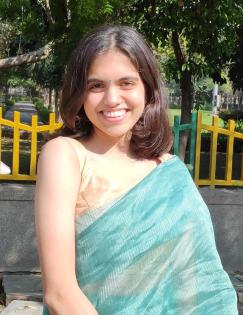 Policy and Communications Intern, J-PAL Global
Megha Oberoi is a Policy & Communications Intern at J-PAL Global, where she supports J-PAL's sectors and initiatives with tasks related to communications, database management, event support, policy writing, and research funding competitions. 
Prior to joining J-PAL in 2022, Megha worked as a Policy Research Intern with the Aam Aadmi Party in India, where she researched regional issues, worked on policy proposals, and collected demographic data for election studies. She was also a Data Analyst Intern at Saajha, an organization aimed at reforming education through increased parental involvement. There, she analyzed parents' calls, created performance indicators, and developed call templates. Megha also worked as a Mathematics Teacher with Teach For India, where she taught remedial Math classes to underprivileged kids of grades 6th and 7th. She rewrote the nationally prescribed 6th Grade Science textbook using simplified language, vernacular translations for tough words, and QR codes for video explanations and conducted an RCT to test the textbook's impact on learning outcomes. 
Megha is currently pursuing a Bachelor of Science in Applied Math/Stats and Economics from Johns Hopkins University. She is fluent in English and Hindi and has professional working proficiency in Urdu.