Maya Pargade-Klitzke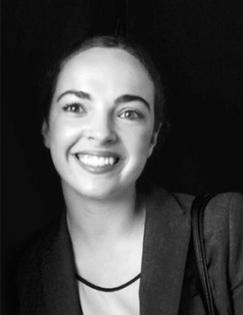 Policy Associate, J-PAL Europe
Maya Pargade-Klitzke is a Project Associate at J-PAL Europe for the Innovation, Data, and Experiments in Education (IDEE) programme.
IDEE is a 8-year government-funded initiative aimed at supporting the development of experimental research in education in France. It will do so in particular by (1) facilitating access to administrative data, (2) providing research resources and measurement tools, and (3) structuring partnerships with policy-makers and practitioners, with the aim of making France a leader in education research and innovation. The IDEE consortium brings together leading researchers and labs in economics, sociology, psychology, education, and cognitive sciences, coordinated by the Ecole Normale Supérieure/PSL and led by J-PAL Europe at the Paris School of Economics.
Before joining J-PAL in 2022, Maya interned for J-PAL Europe, as well as UN Women based in Paris. She has also worked with Care International in their education and gender programmes in Morocco. 
Maya holds a master's degree in International Relations from Sciences Po Bordeaux based in France and a master's degree in Governance and Political Economy from Mundiapolis University in Morocco.
Maya travaille au J-PAL Europe en tant que chargée de projet de l'initiative IDEE depuis septembre 2023. IDEE est une initiative financée par le gouvernement pour une durée de 8 ans visant à soutenir le développement de la recherche expérimentale en éducation en France. Elle soutient également la verticale Politique Publique de J-PAL Europe.
Elle a précédemment travaillé à UN Women à Paris et CARE International à Casablanca, au Maroc. Elle a obtenu un Master en Coopération Internationale et Développement à Sciences Po Bordeaux et un Master Gouvernance Internationale et Économie Politique à l'université Mundiapolis basée à Casablanca, au Maroc.