Erysa Poetry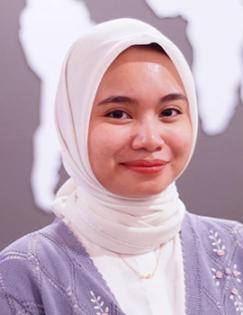 Policy Associate, J-PAL Southeast Asia
Erysa Poetry is a Policy Associate at J-PAL Southeast Asia. As a member of the policy team, Erysa assists in conducting stakeholder engagement and evidence dissemination to address policy challenges in the gender sector.
Before joining J-PAL in 2022, she worked as an International Relations and Investment Specialist at The Indonesian Employers Association. She also worked as a research intern at The Royal Netherlands Institute of Southeast Asia and Caribbean Studies, where she co-authored published articles on the societal impact of palm oil expansion in Indonesia.
Erysa holds a master's degree in crisis and security management from Leiden University and a bachelor's degree in international relations from Ritsumeikan Asia Pacific University.