Daniel Rakotomalala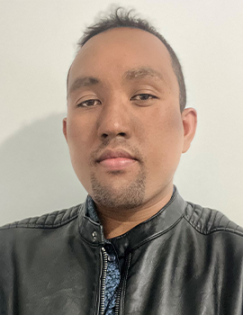 Data Manager, J-PAL Europe
Daniel Rakotomalala works at J-PAL Europe as a Data Manager for the Innovation, Data and Experiments in Education (IDEE) programme. IDEE, a long-term government-funded initiative, helps researchers interested in running large-scale RCTs in the French education system by facilitating access to administrative data, providing research resources and measurement tools, and structuring partnerships with policy-makers and practitioners, with the aim of making France a leader in education research and innovation. The IDEE consortium brings together leading researchers and labs in economics, sociology, psychology, education, and cognitive sciences, coordinated by the Ecole Normale Supérieure/PSL and led by J-PAL Europe at the Paris School of Economics.
Prior to joining J-PAL in 2022, Daniel obtained a PhD in Economics from the University of La Réunion.
Daniel Rakotomalala est ingénieur statisticien à J-PAL Europe et apporte un appui technique à l'exploitation du potentiel des données statistiques pour la recherche dans le cadre du projet Innovation, Données et Expérimentations en Éducation (IDEE). . IDEE est une initiative ayant pour objectifs de (1) faciliter l'accès aux données administratives en éducation en France, (2) fournir des instruments pour la recherche et des outils de mesure, et (3) structurer des partenariats avec les responsables politiques et les praticiens. Le consortium IDEE rassemble des chercheurs et des laboratoires de premier plan en économie, sociologie, psychologie, éducation et sciences cognitives, coordonné par l'Ecole Normale Supérieure/PSL et dirigé par le J-PAL Europe à la Paris School of Economics.
Avant de rejoindre J-PAL en 2022, il était un doctorant en sciences économiques à l'Université de La Réunion. Ses travaux, à dominance empirique, portent sur des déterminants de performances scolaires et universitaires à La Réunion. Pendant son doctorat, il a eu l'opportunité d'être chargé d'études statistiques au sein de la Direction Régionale de Pôle emploi Réunion. Daniel détient un Master en économie appliquée de l'Université de La Réunion – option Méthodes Quantitatives et Modélisation pour l'Entreprise (MQME) – parcours recherche.