Gumilang Aryo Sahadewo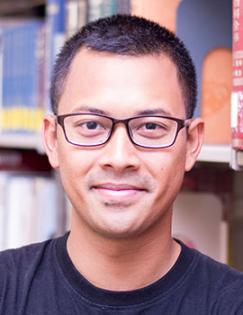 Gumilang Sahadewo is a postdoctoral research fellow at J-PAL Southeast Asia and a lecturer at the Department of Economics Universitas Gadjah Mada. As a postdoc at J-PAL Southeast Asia, Gumilang conducts independent research and impact evaluation training. His research interests are economics of education. His current projects investigate the relationship between school resources and labor market earnings, the impact of the Dell Scholarship Program on various college outcomes, the effects of religious messages on choice of Islamic financing, and tobacco employment in Indonesia.
Gumilang earned his PhD in economics from the University of Pittsburgh and his SE in economics from Universitas Gadjah Mada.