Viviane Helena Silva da Rocha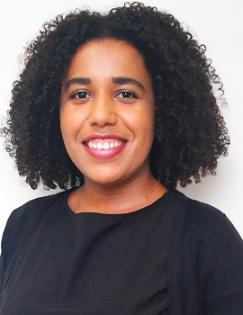 Research and Policy Associate, J-PAL Latin America and the Caribbean
Viviane Helena Silva da Rocha is the Research and Policy Associate of the Jobs and Opportunity Initiative (JOI) Brazil at J-PAL LAC, hosted by Insper at São Paulo. JOI Brazil improves the understanding of how best to promote quality jobs and disseminate this knowledge to different actors in Brazil so that public policies and programs are based on scientific evidence. She works to strengthen JOI Brazil's research activities, RCT incubation, and monitor JOI Brazil's activities and budget execution.
Prior to joining J-PAL in 2021, she worked with the Sustainable Development Department of the French public agency Expertise France supporting the implementation of the EUROCLIMA+ regional cooperation program of the European Commission funded by the European Union, aimed at promoting ecologically sustainable and climate resilient development in eighteen Latin American countries.
Viviane holds a master's degree in Economic Expertise of Development Projects and Policies from the Institute of Development Studies (IEDES) of the Université Paris 1 Panthéon-Sorbonne and a bachelor's degree in International Relations from the Rio de Janeiro State University (UERJ). She is fluent in Portuguese, English, and French, and proficient in Spanish and Chinese Mandarin.