Urvashi Wattal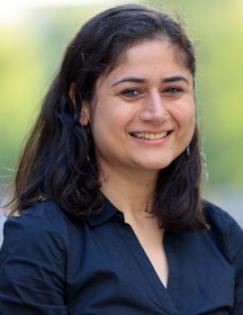 Associate Director - Policy, J-PAL South Asia
Urvashi leads strategic planning and day-to-day management of the policy vertical at J-PAL South Asia which works to promote the use of scientific evidence in policy-making. She provides strategic oversight to the different sector teams within the vertical and leads engagements with governments, civil society organizations and private partners to forge new research partnerships, disseminate insights from global evidence and catalyse evidence use in these sectors.
Further, Urvashi provides strategic oversight to J-PAL SA's partnership with the Government of Odisha (India) which aims to institutionalise an evidence-informed approach to policy making through research, capacity building and policy collaborations.
Prior to joining J-PAL, she worked as an evaluation and research manager at Catalyst Management Services in India, working on evaluations in the health, education, gender and agriculture sectors. Urvashi holds a Master's in Development Studies from TISS, Mumbai, and a Bachelor's in Economics and International Studies from Macalester College, St. Paul, US.