Counseling and Job Placement for Young Graduate Job Seekers in France (Jeunes Diplômés)
Location: 10 regions throughout France
Sample: 57,000 job seekers aged 18-30
Partners:
Policy Issue
France has a large population of long-term job seekers, especially among younger generations. To mitigate this problem, the government provides job placement services, helping match employers with job seekers. Despite the presence of this kind of social safety net, youth unemployment remains high, and even those with college degrees often have difficulty finding a job. Some have suggested that more intensive forms of career counseling and support, such as that provided by some private firms in France, may improve the efficiency of matching between employers and employees. However, the relative effectiveness of public and private operators is not known. If private employment agencies are given strong incentives to find long-term employment for job-seekers, will labor market outcomes improve?
Context of the Evaluation
The French government runs a national employment bureau, Pôle Emploi, which matches job seekers with potential employers, as well as providing benefits and career guidance to the unemployed.
This program was implemented in 10 regions of France, among 57,000 young people currently looking for a job through the Pôle Emploi. The targeted population included individuals aged 18 to 30 who held a college degree and had been unemployed for more than 6 months. Because the study area was so large, these job seekers should be representative of young unemployed persons throughout France.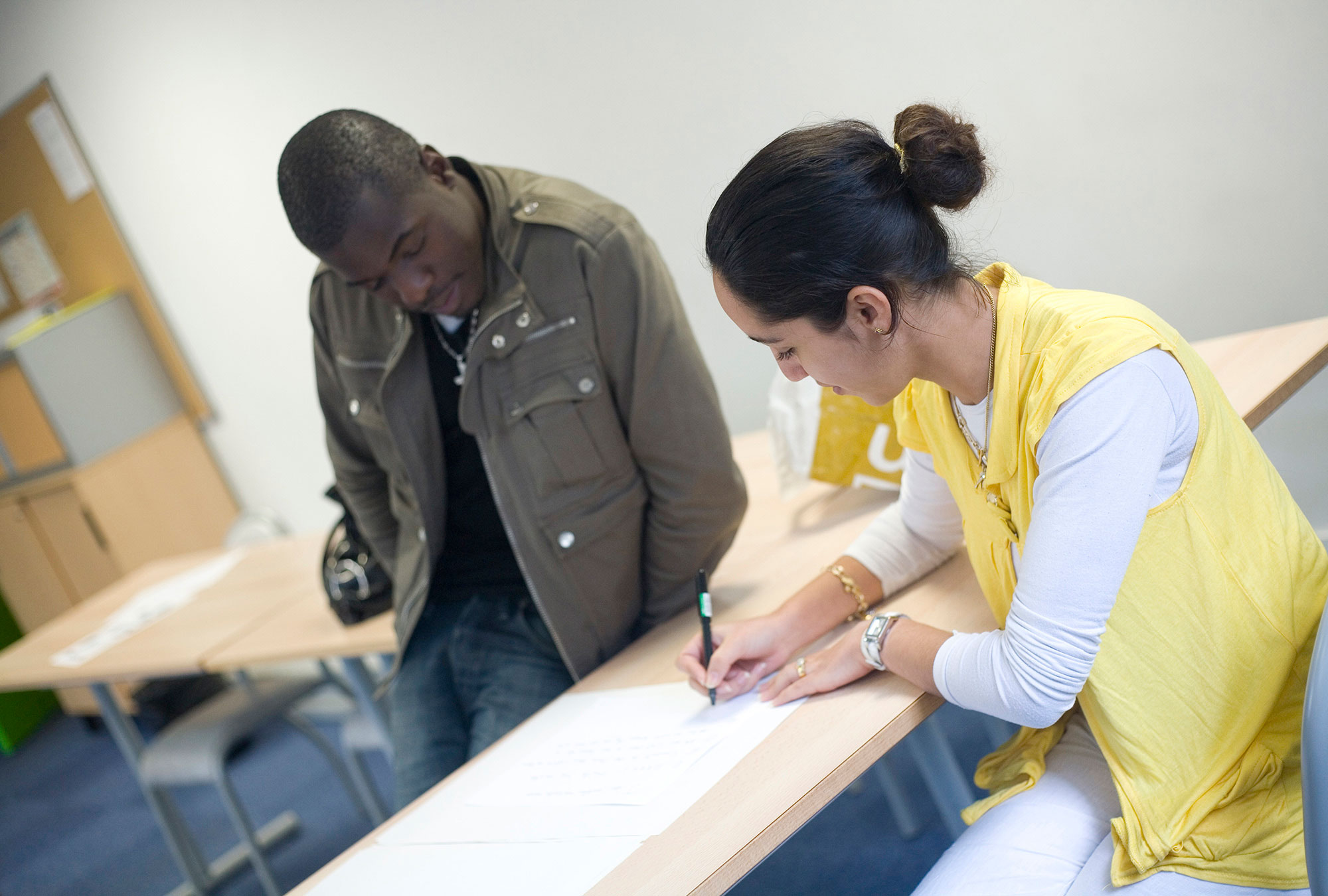 Details of the Intervention
In the winter of 2006-2007, the Ministry of Economy, Industry, and Employment began accepting applications from private firms that wanted to contract with the government to provide job placement services. The Delegation for Employment and Vocational Training (DGEFP) selected companies to participate and continued monitoring the performance of these companies over the life of the program.

Local government employment agencies were placed into groups of five based on their proximity within the same region, and within each group of five the proportion of job-seekers (0 percent, 25 percent, 50 percent, 75 percent, or 100 percent) who would receive treatment was randomly assigned. Each month, that proportion of job-seekers from each agency would be randomly selected to receive reinforced counseling from a private agency.

Approximately half of the 57,000 job seekers had their information sent to a private provider, who was in charge of contacting them to set up career counseling and placement. In the end, around 10,000 individuals ended up signing contracts to receive counseling and career placement help from a private provider. Researchers collected data from Pôle Emploi, as well as successful job-seekers, on the job status of participants. Analysis focused on the quality of counseling they received, whether they found employment, and the nature and duration of their employment.
Results and Policy Lessons
Intensive job counseling in France helped young graduates find work slightly faster than peers in the same areas, but did not increase their employment rates in the long term. This evaluation provided no evidence for the presence of a "stepping stone" effect, where a fixed duration job in the short-term can lead to a permanent position.

Positive impacts for individuals who participate in a program do not necessarily indicate positive impacts for the population as a whole. Even if the beneficiaries of intensive counseling are more likely to find employment, their success may come at the expense of other job seekers with whom they compete in the labor market. In programs that have low take-up, this displacement effect may be large enough to result in almost zero effect on beneficiaries as compared to others not affected by the program at all.

It is possible to empirically test large-scale labor market programs and generate evidence that can guide national policies. Most existing evaluations compare treated and untreated workers within the same communities, ignoring possible spillover effects. Without a large scale, market- level evaluation, this study would have concluded that intensive job counseling has a positive impact in the short run; it would not have been possible to know whether a displacement effect existed, and whether it outweighed the benefits to individuals who participated in the program.
Crepon, Bruno, Esther Duflo, Marc Gurgand, Roland Rathelot, and Philippe Zamora. 2013. "Do Labor Market Policies Have Displacement Effect? Evidence From a Clustered Random Experiment." The Quarterly Journal of Economics 128(2): 531-580.
Crepon, Bruno, Esther Duflo, Marc Gurgand, Roland Rathelot, and Philippe Zamora. 2011. "L'Accompagnement des jeunes diplômés demandeurs d'emploi par des opérateurs privés de placement : les enseignements d'une évaluation." Dares Analyses 094: 1-14.