Forgive and Forget: The Impact of Medical Debt Forgiveness on Financial Outcomes in the United States
Location:
United States of America (Multiple Locations)
Sample:
20,000 individuals with medical debt in collections
Outcome of interest:
Earnings and income
Credit balance/repayment
Medical debt may be a large burden for many Americans, yet it is unclear the extent to which medical debt affects debtors' financial well-being. In this ongoing randomized evaluation, researchers will evaluate the impact of a medical debt forgiveness program (that buys and abolishes individuals' medical debt) on measures of financial well-being—including credit score, debt balances, repayment behavior, and property/home ownership—across different financial and demographic characteristics. 
Policy issue
More than one out of every ten Americans (44 million) has medical debt in collections, yet it is uncertain the extent to which medical debt affects their well-being.1 Although medical debt in collections totaled $75 billion in 2017, the vast majority of people holding medical debt never pay it off: medical debt in collections is paid just 7.4 percent of the time.2 While the financial costs of medical debt may be small, medical debt could burden people in other ways. For example, medical debt might lock people in "debt traps" where high levels of debt, repayment burden, and higher interest rates make debt pay-down more difficult.3,4Medical debt's effect on people's financial outcomes, like access to credit, remains unclear—particularly across demographic and financial characteristics, such as a person's age or how much debt a person has.

Medical debt forgiveness—where an organization buys and abolishes medical debt—is one option for policymakers, hospitals, and other non-governmental organizations to address medical debt burdens. But will forgiving medical debt make a difference in peoples' financial lives?
Context of the evaluation
RIP Medical Debt (RIP) is a tax-exempt charity that buys and abolishes medical debt. RIP typically works with donors, such as private foundations, to abolish debt for a specific target population. Since the debt forgiveness is considered a gift, it does not count as income and is therefore not taxable.
In this case, RIP works with an organization that provides a pool of 3.2 million medical collections accounts (for 2 million individuals) that RIP can purchase at a significant discount. RIP also works with a data analytics firm with a platform through which they can merge debt collections data with credit bureau data and automate sending debt forgiveness letters.
Preliminary data analyzed by the researchers show that individuals owe less than $1,000 for most collections accounts (72.6 percent). Individuals owe more than $6,000 for just 3.1 percent of these accounts, with an average unpaid balance of $13,002.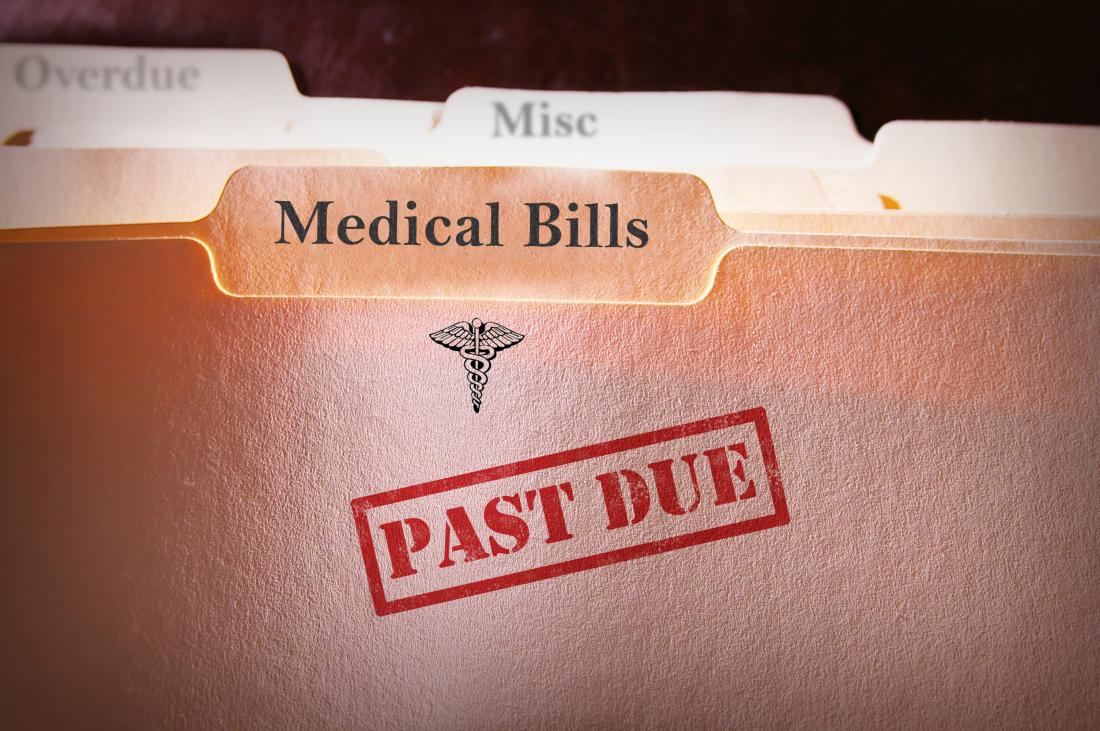 Details of the intervention
In partnership with RIP, researchers are conducting a randomized evaluation studying the impact of medical debt forgiveness on measures of financial well-being—including credit score, debt balances, repayment behavior, and property/home ownership—across different demographic and financial characteristics.
Researchers will randomly select a sample of 20,000 people with high-quality credit report data from a pool of 2 million individuals to participate in the study. Researchers will divide the sample into different subgroups based on the individual's age, the age of the debt, the amount of the debt, and whether medical debt is the only debt the individual owes in collections.
Within each subgroup, the individuals will be randomly divided into two groups:
Control: Individuals receive no contact from researchers, and ongoing collections proceed as normal. This arm represents the status quo.
Treatment: RIP abolishes the entire medical debt and retires the debt from collections. Individuals are then called and mailed letters to inform them of the dollar amount of the debt that was abolished.
Results and policy lessons
Research ongoing; results forthcoming.
1.
US Census Bureau, Population Division. "Annual Estimates of the Resident Population: April 1, 2010 to July 1, 2017." American FactFinder. December 2017. Accessed May 31, 2018. https://factfinder.census.gov/faces/tableservices/jsf/pages/productview.xhtml?src=CF.
2.
Finkelstein, Amy, Neale Mahoney, and Matthew J. Notowidigdo. "What Does (formal) Health Insurance Do, and for Whom?" NBER Working Paper Series 23718 (August 2017). http://www.nber.org/papers/w23718.
3.
Bhaduri, Amit. "A Study in Agricultural Backwardness Under Semi-Feudalism." The Economic Journal83, no. 329 (1973): 120-37. doi:10.2307/2231104.
4.
Liu, Ernest, and Benjamin N. Roth. "Keeping the Little Guy Down: A Debt Trap for Informal Lending." Job Market Paper, January 10, 2017, 1-96. https://www.gsb.stanford.edu/sites/gsb/files/roth_ben_jmp_2017_jan10.pdf.