Aulia Anggita Larasati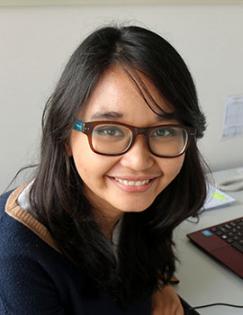 Policy Manager, J-PAL Southeast Asia
Aulia Anggita Larasati is a Policy Manager at J-PAL Southeast Asia. As part of the policy team, she is leading the creation of new research partnerships and collaborates with policymakers to promote the use of scientific evidence to inform policy in Indonesia. She joined the J-PAL Southeast Asia office in 2016 to support the ongoing research design as well as to manage the in-house implementation of the School-Based Smoking Prevention Program. She was also part of J-PAL Southeast Asia training team from 2017-2018.
Prior to joining J-PAL, she worked as a Research Assistant in the Habibie Center and as both a Researcher and Communication Coordinator in the International Foundation of Electoral System (IFES) Indonesia. Her previous work experience has provided her with a vast knowledge of various issues regarding Indonesia's regulation and political system. In her spare time, she volunteers for Indonesia's debating community as a trainer and actively tries to proliferate the activity to campuses throughout Indonesia.
Aulia holds a bachelor's degree in political science from the University of Indonesia.