Ernesto Schargrodsky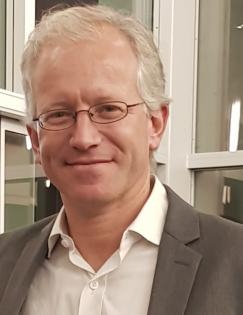 Full Professor
Universidad Torcuato Di Tella
Ernesto Schargrodsky received his Ph.D. in Economics from Harvard University and his B.A. in Economics from Universidad de Buenos Aires. He is a Full Professor and Director of the Research Lab on Crime, Institutions and Policies at the Universidad Torcuato Di Tella in Buenos Aires, Argentina. He formerly served as the President of Universidad Torcuato Di Tella. He has also been the Dean of Universidad Torcuato Di Tella Business School, the Edward Laroque Tinker Visiting Professor at Stanford University, and the De Fortabat Visiting Scholar at Harvard University. 
Schargrodsky's research includes studies of the impact of police deployment on crime, the effect of electronic monitoring on criminal recidivism, the analysis of popular support for privatizations, the effect of the privatization of water companies on child mortality, the relationship between bureaucratic wages and corruption, the impact of compulsory military service on crime, and the effects of awarding land titles to squatters.
His work has been published at the American Economic Review, Journal of Political Economy, Quarterly Journal of Economics, American Economic Journal: Applied Economics, Journal of Law and Economics, Journal of Public Economics, Journal of Economic Behavior & Organization, Journal of Development Economics, and Economics and Human Biology, and has been featured on The Economist, Financial Times and Wall Street Journal, among others.
He has received the Konex Award (Merit Diploma) for Applied Economic Analysis, the Bernardo Houssay Award of the Ministry of Science and Technology, the Premio Consagración from the National Academy of Economic Sciences of Argentina, and the Bernardo Houssay Award for Young Researcher of the Ministry of Education of Argentina.