European Social Inclusion Initiative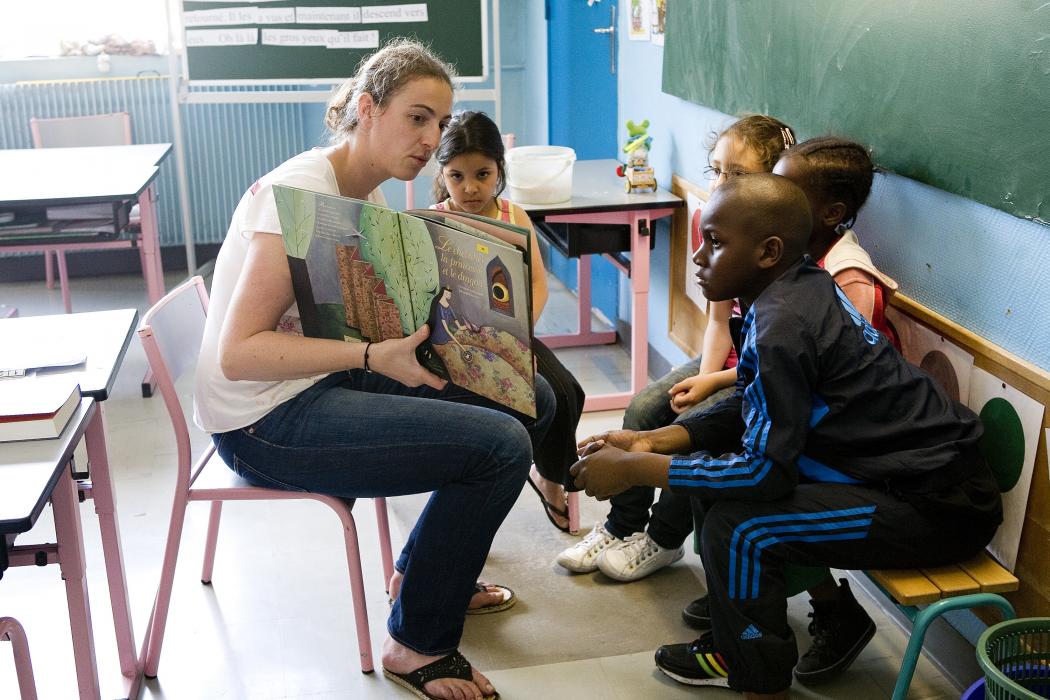 Hosted by J-PAL Europe at the Paris School of Economics, the European Social Inclusion Initiative (ESII) aims to evaluate programs and policies that can help foster the social inclusion of migrants and refugees in Europe.

Overview
What does the initiative focus on?
J-PAL's European Social Inclusion Initiative (ESII) is a multi-year research and policy outreach initiative that aims to generate and share widely applicable lessons about which programs are effective at promoting the inclusion of migrants in Europe. To achieve this, we will:
Fund randomized evaluations;

Engage in policy outreach activities; and
Provide training for policymakers and implementers.
The second round of requests for proposals sought to find answers to the question, "How can we improve the inclusion of migrants and refugees in Europe through education, labor markets, health, and housing programs?"
Why do we want to focus on the inclusion of migrants and refugees in Europe?
Migrants in Europe are up to twice as likely to suffer from social exclusion than native Europeans. As economic pressures look set to grow in the wake of the COVID-19 crisis, so too is the risk—and nature—of social exclusion that migrants and refugees experience. To be able to adequately address the long-term socio-economic effects of the current crisis, European governments and organizations must take into account the specific vulnerabilities of these communities.
ESII seeks to fund innovative and rigorous research that will yield applicable insights into how to respond to the challenges ahead and contribute to the social inclusion of migrants and refugees across Europe.
What type of questions could we answer through ESII?
The following set of potential research questions provide a guide to the kind of research ESII is looking to generate.
Education
How can we improve migrant students' learning?
How can we help migrant families support their children more—or more effectively—in their schooling years?
Should educational systems be tailored to migrants' specific needs?
How can we reduce discrimination in European educational systems?
Labor markets
How can we enhance migrant youth's skills through vocational training programs?
Are there specific matching frictions between firms and migrants, such as missing networks or lower quality of information? Can interventions providing stronger intermediation services, through skill certification or other means, mediate such frictions?
How can we fight hiring discrimination against migrants?
Health
How can take-up of health and childcare services by migrants be increased, and what are the consequences of such efforts?
Do health and childcare policies have different impacts on migrant and native communities?
Housing
What role do peer effects (such as exposure to native-born or fellow migrant communities) play in affecting behavior and educational and employment outcomes?
What are the impacts of housing conditions on social inclusion? How can we improve migrants' home ownership and access to improved housing environments?
What role do transportation and public infrastructure play in attenuating the impact of isolated locations or ethnic enclaves?
This list is not meant to be exhaustive, and we invite teams to submit proposals for any interventions focused on one of the four areas above.
Literature Review
We conducted a literature review of over 140 published studies on social inclusion, evaluating the effectiveness of programs across education, employment, and migrant inclusion. Please click here for the full review and here for a summary of the key results.
Key Facts
Eligibility:
Open to J-PAL affiliates, J-PAL post-docs, and ESII invited researchers