Gaëlle Conille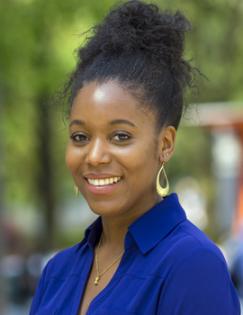 Senior Policy Associate, J-PAL Global
Gaëlle Conille is a Senior Policy Associate at J-PAL Global, where she supports J-PAL's Firms Sector and Innovation in Government Initiative (IGI). In her role as Policy Associate, she writes policy publications, cultivates new research partnerships, and conducts policy outreach for evidence dissemination.
Prior to joining J-PAL in 2019, she has worked with UN Women in resource mobilization, and with Kepler in providing low-cost tertiary education to refugee populations in Rwanda. During her studies, she worked with the International Finance Corporation in evaluating the impact of private equity funds in Africa.
Gaëlle holds a Master's degree in Development Management from the London School of Economics and Political Science and a Bachelor's degree in Global Affairs from Yale University.
She is a native French speaker and proficient in Spanish.