Imran Rasul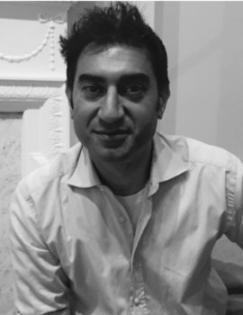 J-PAL Affiliated Professor
Professor of Economics
University College London
Imran Rasul is a Professor of Economics at University College London, Director of the Centre for the Microeconomic Analysis of Public Policy at the Institute for Fiscal Studies, and Co-Director of the James M. and Cathleen D. Stone Centre on Wealth Concentration, Inequality and the Economy. His research interests include labor, development and public economics and his work has been published in the American Economic Review, Journal of Political Economy, Quarterly Journal of Economics, Econometrica and the Review of Economic Studies. He is former managing editor of the Journal of the European Economic Association (2016-22), and co-editor and director of the Review of Economic Studies (2009-17).
Imran was awarded the 2007 IZA Young Labour Economist Prize, the 2008 CESIfo Distinguished Affiliate Award, an ERC-starter grant in 2012, and a British Academy Mid-career Fellowship in 2018. In 2018 he was elected as a Council Member of the Royal Economic Society (RES) and as a Council Representative on the RES Executive Committee from 2018-2023. In 2019 he was awarded the Yrjö Jahnsson Award in Economics (received jointly with Oriana Bandiera), awarded to a European economist no older than 45 years old who has made a contribution in theoretical and applied research that is significant to economics in Europe. Imran is an elected Fellow of the British Academy, the Academy of Social Sciences, and the Econometric Society. He was awarded the Order of the British Empire for Services to Social Sciences in the Queen's Birthday Honours in 2020. Imran holds a PhD in Economics and BS in Economics from the London School of Economics, and an M.Phil in Economics from Oxford University.
Imran has served on the review boards of J-PAL's Social Protection Initiative, Crime and Violence Initiative, and Post-Primary Education Initiative, and as a lecturer at J-PAL training events.