Milestones and highlights from J-PAL Africa's first decade
In August 2010, J-PAL established its Africa office within the Southern Africa Labour and Research Unit (SALDRU) at the University of Cape Town's (UCT) School of Economics. Click on the titles below to learn more about J-PAL Africa's history.
=  Research generation work
=  Research to policy work
Covid response at J-PAL Africa
Throughout 2020 and 2021, J-PAL Africa has been working with J-PAL affiliated researchers and partners to understand and mitigate the impact of the Covid-19 pandemic in the region, providing insights into policy questions in several key fields, from girls' education to social protection.
In 2021, J-PAL Affiliated researchers and staff were invited to share reflections on conducting Covid-19-relevant research at the Evidence Innovation Summit in Sydney on the 30th and 31st of March.
Watch a recording of the Evidence Innovation Summit and learn more about J-PAL Africa's response to the Covid-19 pandemic here.
2018
Expanding TaRL in Africa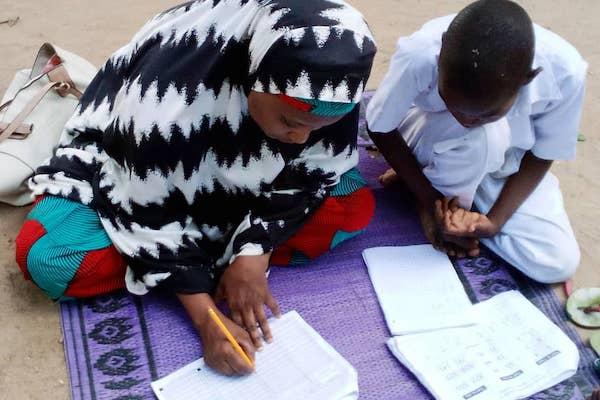 Conversations between J-PAL Africa and education leaders in different countries highlight the need to strengthen foundational skills across the continent. In collaboration with Pratham, J-PAL Africa starts working with selected governments and their partners to adapt and pilot TaRL programmes, including the government of Borno State in Nigeria with their implementing partners, Plan International, UNICEF and FCDO. At the same time, J-PAL supports the Ministry of National Education in Cote d'Ivoire to launch a TaRL pilot called le Programme d'Enseignement Ciblé (PEC) in collaboration with Transforming Education in Cocoa Communities (TRECC) and IPA. It constitutes the first TaRL programme ever implemented in French.
Learn more about the evidence use.
2017
Launching the second incubation fund
J-PAL Africa launches another funding round to finance pilots of policy-relevant randomised evaluations by South African based researchers. The Scientific Directors support local researchers in designing study questions as does the local research team, which supports research management, ground support, and capacity building.
Learn more about the evidence generation.
Using evidence to inform policy in Sierra Leone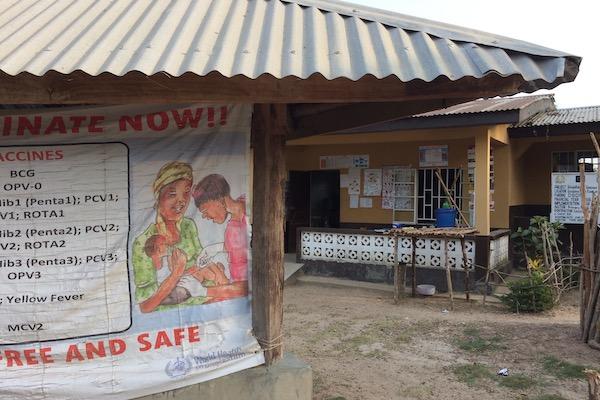 The Ministry of Health, with support from the World Food Programme, J-PAL Africa, IPA Sierra Leone, and Frontier Research launch a pilot intervention providing incentives for childhood immunization.
Learn more about the evidence use.
2016
Expanding the research base in the Labour Markets sector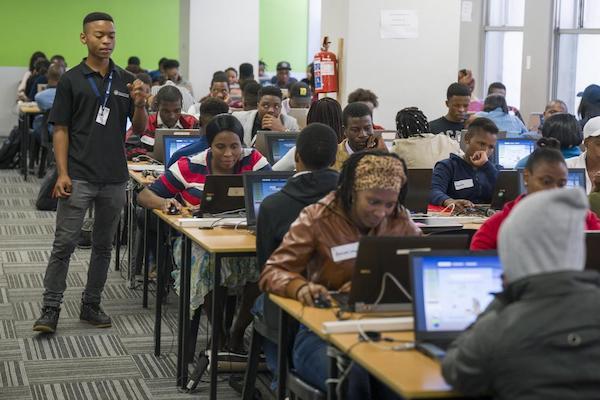 Photo: Harambee
J-PAL Africa supports the implementation of three key studies to inform Labour Markets policy in South Africa: 1. J-PAL affiliated professors Patrizio Piraino, Martin Abel, and Rulof Burger partner with the South African Department of Employment and Labour (DEL) to evaluate the impact of reference letters on employer response rates and employment outcomes for young people; 2. Piraino, Abel, Burger, and Eliana Carranza, in collaboration with the World Bank and DEL, study the impact of a job search planning intervention on job search efficiency and employment among youth; 3. Eliana Carranza, Robert Garlick, Kate Orkin, and Neil Rankin partner with Harambee Youth Employment Accelerator to evaluate the impact of providing information about jobseekers' skills on employment.
Learn more about the evidence generation.
Launching TaRL in Africa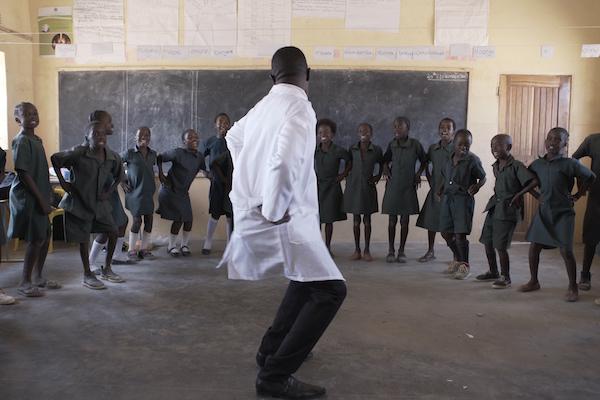 J-PAL Africa helps policymakers in Zambia adapt the TaRL programme from India to the local context helping craft a framework we now refer to as the generalisability framework. After several discussions with J-PAL Africa on how to boost foundational skills, the Ministry of General Education in Zambia launches adapted evidence-based Teaching at the Right Level (TaRL) pilot, Catch Up, in 80 schools in collaboration with the Global Partnership for Education, UNICEF, J-PAL's Government Partnership Initiative (GPI), DfID, the British Council, IPA Zambia, and VVOB – education for development.
Learn more about the evidence use.
2015
Collaborating with City of Cape Town to understand the impact of utility policies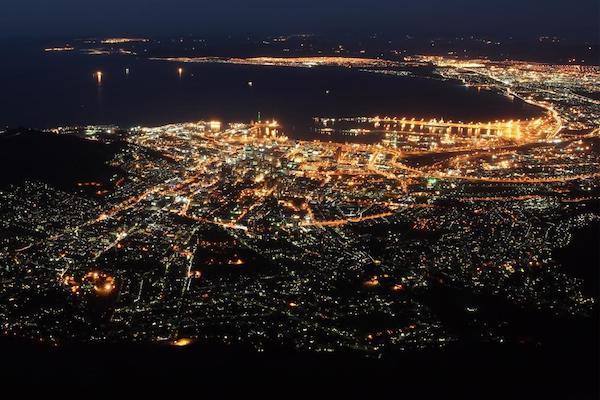 Photo: Shutterstock
J-PAL Africa collaborates with City of Cape Town to study the impact of prepaid electricity meters on electricity use and utility revenue. The results inform local policy on utility payment systems.
Learn more about the evidence generation.
Improving electoral participation in Accra, Ghana
In the leadup to elections, J-PAL Africa co-hosts a conference with IPA and FCDO, as part of J-PAL's Governance Initiative, focusing on emerging evidence from randomised evaluations on how to improve voter knowledge and participation in the electoral process. The event draws a diverse range of stakeholders from within Ghana and across the West African region.
Learn more about the evidence use.
2014
Supporting local research through the Project Incubation Fund
J-PAL Africa launches the Project Incubation Fund to support South African researchers in carrying out exploratory policy-relevant research in South Africa. The first round of funding awards grants to studies looking at maternal and child health, WASH interventions, prepaid electricity meters, and young voter motivation.
Learn more about the evidence generation.
Building partnerships in Malawi
In partnership with IPA, J-PAL Africa hosts a two-day evidence workshop with government officials in Malawi to share evidence across Health, Education, Agriculture and Finance, while also building an understanding of the method and value of randomised evaluations.
Learn more about the evidence use.
2013
Matchmaking to answer key policy-relevant questions in South Africa
J-PAL Africa hosts a successful matchmaking conference for the J-PAL Urban Service Initiative (USI), bringing together 14 researchers and 12 practitioners from different organisations. The objective is to stimulate discussion on innovations to improve access to water, sanitation, and hygiene services for the urban poor and opportunities for collaboration between researchers and practitioners.
Learn more about the evidence generation.
Supporting a culture of evidence use in the Rwandan public sector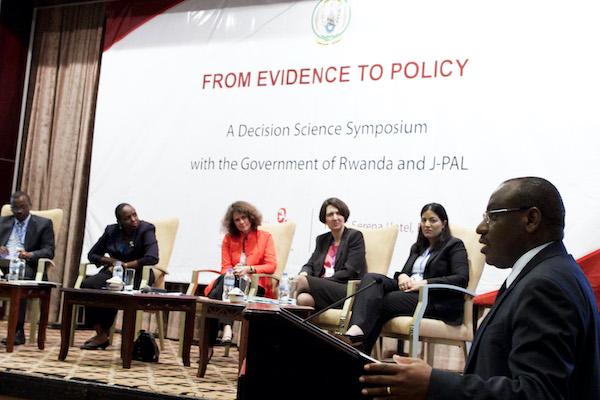 The Rwandan Government and J-PAL Africa co-host the Decision Science Symposium in Kigali. Over 80 government officials participate in an evidence sharing event relevant to the government's priorities in health, education and agriculture. Encouraged by the event, the Rwanda Agricultural Board, with J-PAL Africa support, launches the Water Tanks Loan Programme based on evidence from a randomised evaluation in Kenya.
Learn more about the evidence use.
2012
Using education evidence to inform policy across Africa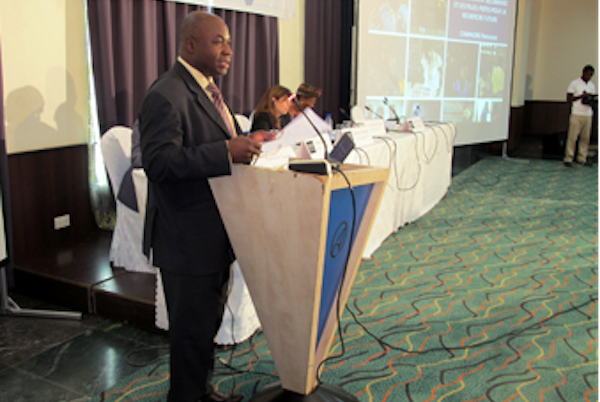 J-PAL Africa co-hosts Evidenced-Based Education: Policy-Making and Reform in Africa with Innovations for Poverty Action (IPA) and the Ghana Education Service (GES) in Ghana. The event is followed by consultations with heads of education departments in Ghana, Kenya and South Africa as well as related NGOs, on piloting and scaling evidence-based interventions, as well as the related challenges.
Learn more about the evidence use.